FedEx, ORBIS Win 2008 AmCham Shanghai Corporate Social Responsibility Partnership Award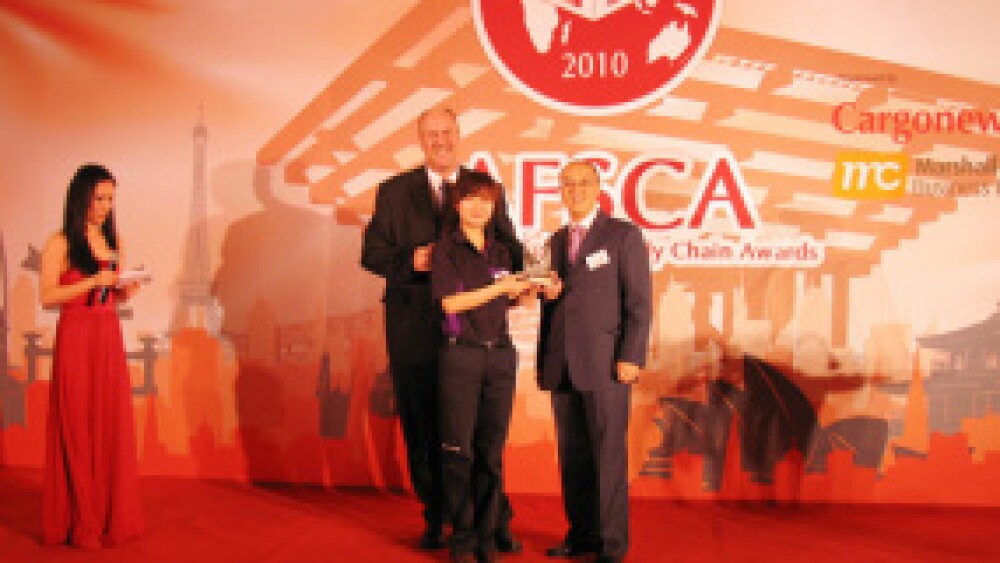 SHANGHAI, 6 November, 2008 - FedEx Express, a subsidiary of FedEx Corp. (NYSE: FDX) and one of the world's largest express transportation companies, and ORBIS International, a nonprofit organization dedicated to saving sight worldwide, recently won the 2008 AmCham Shanghai Corporate Social Responsibility (CSR) Award in the partnership category.

The annual AmCham Shanghai CSR awards showcase companies and organizations that have made notable contributions to further corporate citizenship in China . The partnership award recognizes collaborative CSR programs created through partnerships between companies and non-profit organizations.

The winners were selected from among 50 projects and 37 companies, both large and small. Among all the company winners, FedEx is the only foreign express transportation company to receive this honor.

"FedEx is the first global sponsor of ORBIS programs which enable us to utilize our unparalleled global network, dedicated employees and aviation expertise," said Eddy Chan , senior vice president, FedEx China . "We view our partnership with ORBIS as an extension of our drive to see all that's possible and improve the quality of people's lives."

"We are very delighted that FedEx and ORBIS are recognized with the prestigious award," said Caroline Huang, chief representative, ORBIS Shanghai Representative Office. "FedEx has played an indispensable role in helping ORBIS achieve our vision of a world in which no one is needlessly blind for more than 25 years. We believe that our partnership in future will have tangible and profound impact on helping more needy people in China ."

For more than 20 years, FedEx has facilitated the humanitarian efforts of ORBIS around the world by providing financial, operational and logistical support. FedEx works with ORBIS to preserve and restore sight in the developing world. For example:

o FedEx provides ORBIS with financial support for 10 ORBIS medical training and public awareness programs.

o FedEx and ORBIS operate a new "FedEx Fellows" program, in which 10 medical training fellowships are awarded to ophthalmologists around the world.

o FedEx Express provides ORBIS with complimentary courier service, helping to ensure the timely delivery of medical supplies, equipment and other critical material.

o FedEx Express manages the cost and performance of the annual safety checks for the ORBIS Flying Eye Hospital – a DC-10 aircraft converted into an innovative teaching facility and ophthalmic surgical center.

o FedEx Express pilots volunteer to fly the ORBIS DC-10 to many of its medical programs. The company also trains other volunteer pilots.

o FedEx employees volunteer their time as part of the ORBIS humanitarian team.

FedEx and ORBIS enhanced the relationship in China in 2002 to promote the education, training and treatment of preventable blindness.

o Since 2002, FedEx has helped ORBIS complete 34 training programs in China , covering 26 provinces, bringing brightness to about 60,000 eye patients. More than 22,000 eye care doctors, nurses, bio-engineers and anesthetists have received professional training.

o FedEx has sponsored ORBIS Flying Eye Hospital Goodwill visits to Shanghai , Guangzhou and Wuhan to increase public awareness of eye care and promote blindness prevention efforts in China .

o FedEx employees in China have volunteered their time and effort to support various ORBIS eye care programs.

o In 2006, the recovery room on the ORBIS Flying Eye Hospital was named the "FedEx Recovery Room" in recognition of FedEx support to ORBIS in China and worldwide.

o FedEx has recently funded the establishment of a new pediatric eye care center in Guangzhou in partnership with ORBIS.

"This award is a great recognition of what FedEx and ORBIS have done collaboratively in China ," added Eddy Chan . "A large number of FedEx employees in China have devoted their time and effort to volunteer in various ORBIS China initiatives over the past few years. We will continue to provide our support to ORBIS in China through the provision of human resources, logistics services and financial contributions."