FedEx Offers Korean Shippers Greater Convenience and Flexibility with FedEx Ship Manager Lite
New mobile shipping solution allows guest shippers access to prepare and send shipments on their mobile devices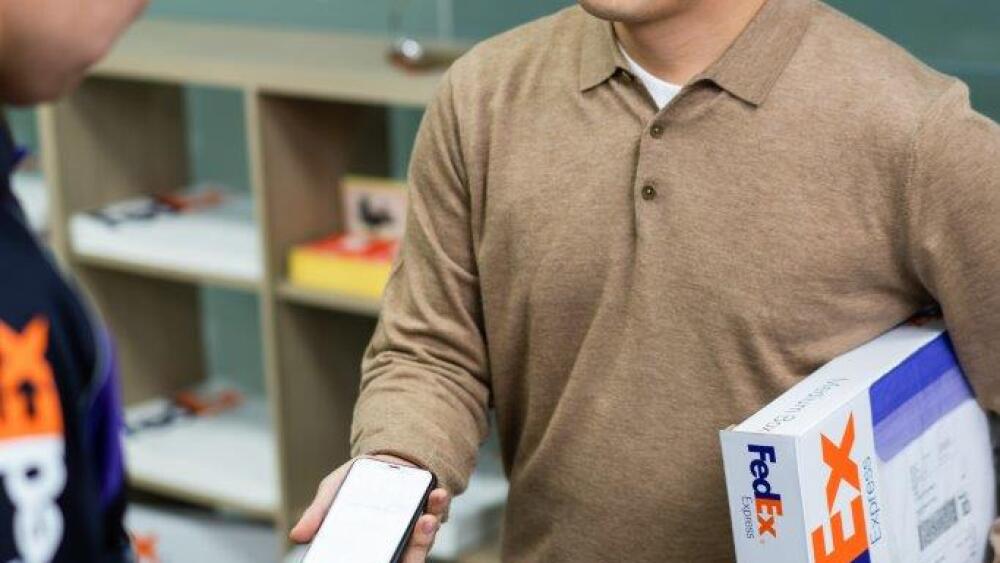 FedEx Express, a subsidiary of FedEx Corp. (NYSE: FDX) and one of the world's largest express transportation companies, has launched a new mobile shipping solution in Korea for guest shippers (non-account shippers or one-time users) to prepare single-package shipments with greater ease.
FedEx Ship Manager Lite, a web-based mobile shipping solution, provides non-account shippers the convenience of preparing shipments without the need to fill out paper airway bills, or printing shipping labels and commercial invoices. Guest shippers can simply fill out their shipment information and generate a shipment QR code using their smart devices. Then, they can then easily drop off their shipments by presenting this QR code to station agents at 20 walk-in FedEx Stations[1] in Korea. After drop-off, they can conveniently track status of their shipment on their mobile device.
"At FedEx, we're always finding ways to enhance our services to our customers and make our solutions more accessible and easier to use. With the rapid growth of cross-border e-commerce, there is growing demand for faster and simpler ways to prepare shipments," said Eun-Mi Chae, managing director, operations, FedEx Express Korea. "With the launch of FedEx Ship Manger Lite in Korea, our customers can experience an innovative mobile solution that makes their shipping experience more convenient. This shipping option will also contribute to our sustainability goal of zero paper airway bills."
For more details about FedEx Ship Manager Lite in Korea, please visit https://www.fedex.com/kr/mobileshipping on your mobile device.
For more insights and rich content on how SMEs can make the most of the e-commerce boom and grow their business, please visit FedEx Business Insights.
---
[1] FedEx Incheon Airport Station, TNT Incheon Airport Station, FedEx Songpa World Service Center are not included.