FedEx Offers Discount Shipping To Support Korean Startups and SMEs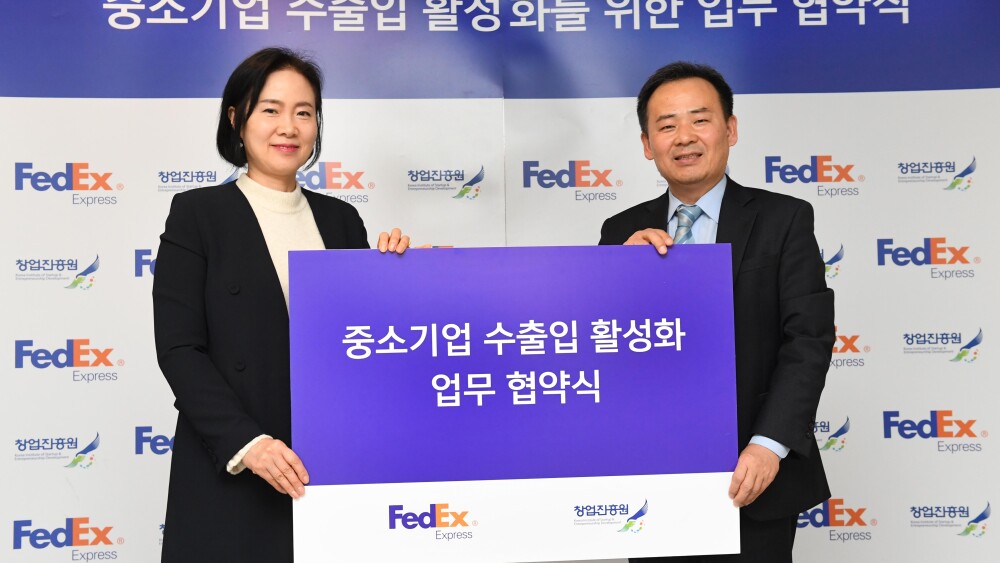 SEOUL, December 19, 2019 — FedEx Express, a subsidiary of FedEx Corp (NYSE: FDX) and the world's largest express transportation company, announced it will be offering discount shipping for Korean startups and small and medium-sized enterprises (SMEs) members at the Korea Institute of Startup & Entrepreneurship Development (KISED).
KISED, a government-affiliated organization founded in 2008, supports the growth of startup businesses and job opportunities and promotes the technology-based startups of future entrepreneurs by cultivating entrepreneurial spirit.
Through this program, KISED members will benefit from discounted international shipping rates particularly on light-weight shipments.
"FedEx sees the important role startups and SMEs play to the Korean economy. We want to connect them to global business possibilities and support them as they grow their business and create even more opportunities to the Korean community." said Eun-Mi Chae, managing director of FedEx Express Korea.
"Through this collaboration, both parties will continue to support and help the Korean startups and SMEs expand business to overseas." said Kwanghyun Kim, President of the Korea Institute of Startup & Entrepreneurship Development.
For more details, please visit the FedEx website.