FedEx Nurtures Talent for Sailing Among Disabled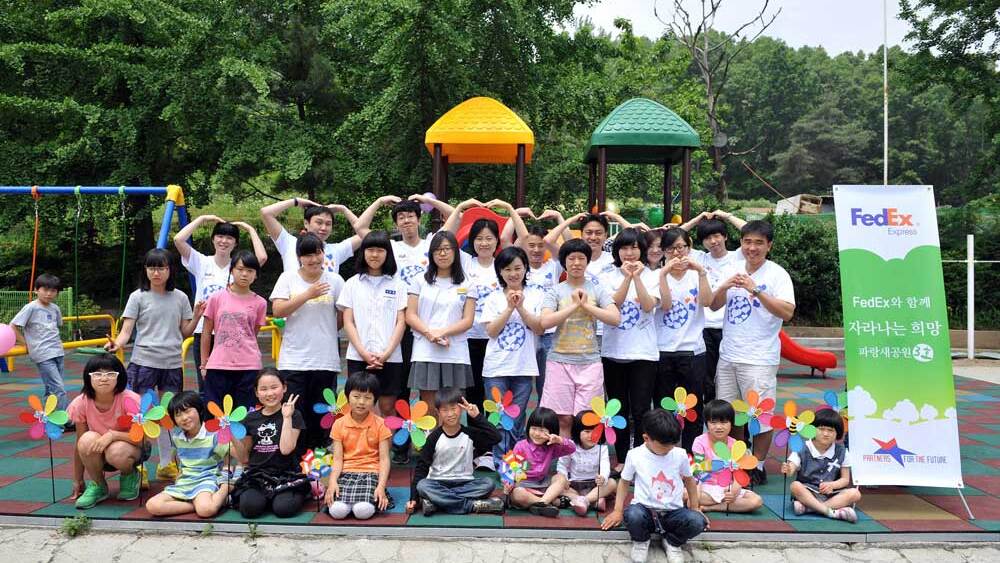 SINGAPORE, March 15, 2008 — FedEx Express (FedEx), a subsidiary of FedEx Corp. (NYSE: FDX) and the world's largest express transportation company, is helping to put the 'wind in the sails' of local disabled sailors with the sponsorship of Sailability Singapore, an organisation under the auspices of the Singapore Disability Sports Council.

To kick-start the sponsorship, David J. Ross, regional vice president for FedEx South Pacific, presented a cheque for S$50,000 to (Mrs.) Yu-Foo Yee Shoon, minister of state, Community Development, Youth and Sports at a launch event held today at the Singapore Air Force (SAF) Yacht Club in Sembawang.

As part of the agreement, FedEx is sponsoring ten 2.3 Access dinghies and supporting Sailability Singapore's plans to establish an additional Learn to Sail centre in Singapore. FedEx volunteers will also help to provide on-site logistical support during the training sessions.

"We are excited about FedEx support, which will contribute significantly towards making sailing accessible to all Singaporeans, especially those with disabilities," said Frankie Thanapal Sinniah, chairman of Sailability Singapore.

FedEx, which has a history of successfully co-operating with sporting bodies and athletes both globally and in the Asia Pacific region, has committed to the sponsorship of Sailability Singapore for two years.

"Energy, determination and a commitment to excellence are the common values driving the success of both FedEx and sports, and Sailability Singapore is a great platform to showcase the FedEx We live to deliver spirit and foster a better appreciation for the sport of sailing in Singapore and the region," said Ross.

"This initiative is in line with FedEx corporate social citizenship objective of supporting disadvantaged communities and underscores our commitment to the community in Singapore," he added.

Sailability Singapore was formed to nurture the talent and skills of local disabled sailors towards realising the vision of sailing excellence for Singapore. Its programmes are suitable for all disability groups including spinal cord-related disabilities, cerebral palsy, amputees, intellectually disabled, visual and hearing impaired, and are designed to help them lead a more independent life in Singapore society.
About FedEx Express
FedEx Express is the world's largest express transportation company, providing fast and reliable delivery to more than 220 countries and territories. FedEx Express uses a global air-and-ground network to speed delivery of time-sensitive shipments, by a definite time and date with a money-back guarantee.
About FedEx
FedEx Corp. (NYSE: FDX) provides customers and businesses worldwide with a broad portfolio of transportation, e-commerce and business services. With annual revenues of $36 billion, the company offers integrated business applications through operating companies competing collectively and managed collaboratively, under the respected FedEx brand. Consistently ranked among the world's most admired and trusted employers, FedEx inspires its more than 290,000 employees and contractors to remain "absolutely, positively" focused on safety, the highest ethical and professional standards and the needs of their customers and communities.