FedEx Named 'Best SME Partner' in Hong Kong for Second Consecutive Year
The award commends the company's continued efforts in supporting the growth of Hong Kong SMEs especially during the COVID-19 pandemic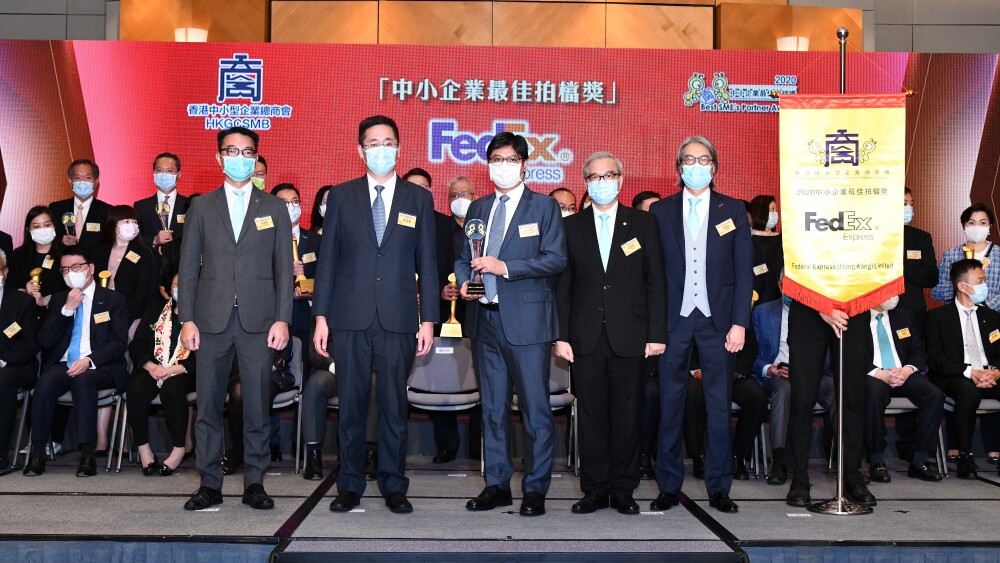 Hong Kong SAR, China, Nov. 20, 2020 — FedEx Express, a subsidiary of FedEx Corp. (NYSE: FDX) and one of the world's largest express transportation companies, has been recognized as one of the Best SME Partners at the 2020 Hong Kong General Chamber of Small and Medium Business Awards Ceremony in Hong Kong for the second year in a row. The Best SME Partner Awards recognizes organizations for their excellence in performance and contributions made to the growth of small and medium-sized enterprises (SMEs) in Hong Kong.
"We are honored to be recognized again with this award. At FedEx, we are committed to helping businesses capture global market opportunities. With our extensive global network, we have been able to flex our operations and continue to deliver for our customers, even during the most challenging times," said Anthony Leung, managing director, FedEx Express Hong Kong and Macau. "As small businesses continue to play an important role in the recovery of our communities, we are enhancing our operations such as contactless delivery, and introducing technology like FedEx Delivery Manager that makes it easier for customers, particularly SMEs, to access the solutions they need."
FedEx is committed to give businesses access to timely and meaningful support to help them grow and thrive despite changes in the business operating environment. Effective immediately, customers can now enjoy discounted shipping rates of up to 55%[1] by signing up for a corporate or personal account through the 'Ship More, Save More' program on fedex.com. Most recently, FedEx has launched an alliance program with theDesk, a leading co-working space in Hong Kong, to support start-ups and SMEs by offering discounted shipping rates and other dedicated support from the FedEx sales team to theDesk members[2].
[1] Subject to terms and conditions
[2] FedEx Express and theDesk Powering Hong Kong Start-Ups and Small and Medium Businesses to Go Global: https://newsroom.fedex.com/newsroom/fedex-express-and-thedesk-powering-hong-kong-start-ups-and-small-and-medium-businesses-to-go-global/