FedEx Malaysia Named Aon Hewitt Best Employer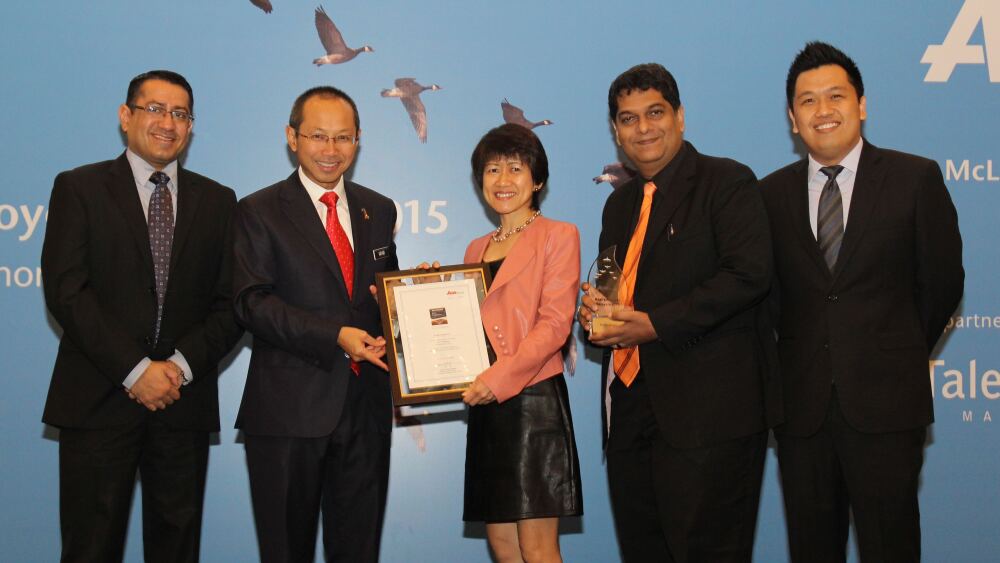 A Testament to its People-First Culture
KUALA LUMPUR, March 20, 2015 — In recognition of its continued efforts to create a great place to work, FedEx Express (FedEx), a subsidiary of FedEx Corp. (NYSE: FDX), has been named as one of the top ten Best Employers in Aon Hewitt's "Best Employers in Malaysia 2015" survey. This marks the seventh time FedEx Malaysia has received the Best Employer recognition since the survey first launched in 2001.
"We are honored to be recognized as an employer of choice in Malaysia for an incredible seventh time. Our 880 team members earned FedEx this award with their hard work and dedication to making every customer experience outstanding "said Ramesh Kumar Singam, managing director, FedEx Express, Malaysia and Brunei.
"Our dedicated people are the key to our 40 years of success. Through our People-First culture, we continue to focus on building a workplace that provides employees with opportunities to progress and succeed."
FedEx has also been ranked amongst the top 20 in the FORTUNE Most Admired Companies list since 2001. This year, FedEx ranked 12th in the FORTUNE Most Admired Companies list, and No. 1 in the delivery industry.
Since 2001, Aon Hewitt has conducted the Best Employers research in Asia Pacific once every two years. The survey aims at providing insights into how organizations can create a real competitive advantage through people, exploring what makes a workplace of choice, and identifying a list of best employers in Asia Pacific. The Aon Hewitt Best Employers Study was conducted in twelve countries in Asia Pacific in 2015: Australia, China, Hong Kong, India, Indonesia, Japan, Korea, Malaysia, New Zealand, Singapore, Taiwan and Thailand.