FedEx Malaysia Inducted into the Kincentric Hall of Fame for Being a Consistent Best Employer Awardee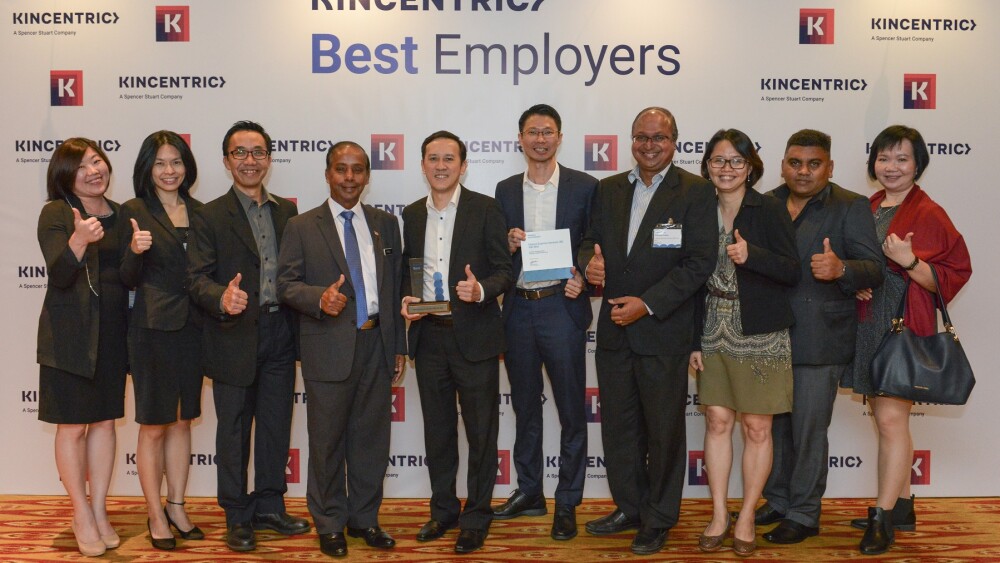 KUALA LUMPUR, 09 December 2019 — FedEx Express (FedEx), a subsidiary of FedEx Corp. (NYSE: FDX), and the world's largest express transportation company, was recently conferred the maiden Hall of Fame Award in Malaysia by Kincentric, formerly known as the Aon Hewitt Best Employers Award. A landmark achievement, the award recognizes FedEx Express Malaysia for being named Best Employer 10 consecutive times and its success with building an employee-centered workplace environment.
"We are truly honored to receive this recognition from Kincentric. It is a major accolade for all of us at FedEx Express Malaysia, further reinforcing our People-First philosophy and Purple Promise to make every customer experience outstanding. At FedEx, we have built a productive work environment around open dialogue among team members and continuous improvement to ensure that employees are empowered to excel further," said S.C. Chong, managing director, FedEx Express Malaysia.
This has been a guiding philosophy for 46 years since FedEx founder, chairman and CEO, Frederick W. Smith, began the company in 1973. At its core, FedEx aims to create a positive working environment for employees, leading to high service quality to customers, which in turn leads to more customers using FedEx products and services. This is aligned with the global goal to create more possibilities and connectivity for people and businesses around the world.
In addition to being recognized as Kincentric's Best Employer in Malaysia 10 consecutive times, FedEx was also recognized as one of the "Best Employers in Asia-Pacific" in 2016 and 2017. FedEx is also ranked 10th in Fortune's "Most Admired Companies" 2019 list and included in its prestigious "100 Best Companies to Work For" list in 2019.
The Kincentric Best Employers Award, established in Malaysia in 2001 as the Aon Hewitt Best Employers Award, assesses candidates in their ability to exceed others in four measurable 'people factors' namely employee engagement, organizational agility, engaging leadership and talent focus. The platform also provides insights on how organizations can create a real competitive advantage through people, explores what makes a workplace of choice, and identifies a list of Best Employers in Asia Pacific. The 2019 award was also conducted in 51 other countries.