FedEx Launches Service Enhancements for Export Businesses in Jeju Island, South Korea
Improvements shorten loading of outbound shipments from 2-3 days to next-day, offer reliable logistics services and visibility with real-time tracking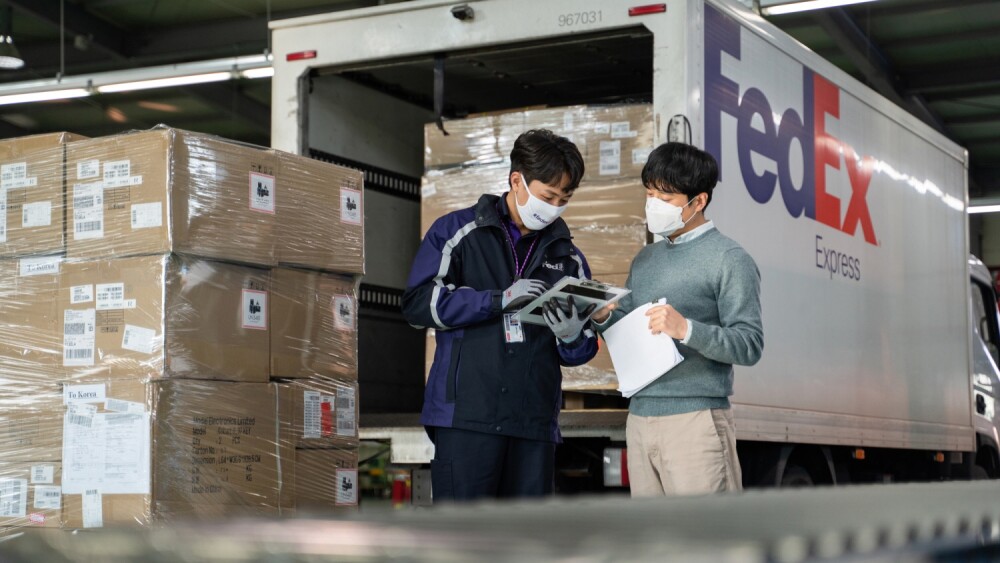 SEOUL, 19 August, 2021 — FedEx Express, a subsidiary of FedEx Corp. (NYSE: FDX) and one of the world's largest express transportation companies, is enhancing outbound shipping services for customers in Jeju Island. The services will support the island's businesses including small and medium enterprises (SMEs), especially those exporting manufactured goods.
The newly enhanced services include significantly faster loading of outbound shipments, from 2-3 days to one day from pickup. This means that a package picked up on Monday will be onboarded at Incheon Airport by Tuesday and ready for its connection to global destinations, which will improve the experience for local customers. To improve the customer experience for local SMEs, the enhancements will add greater visibility and control of shipments for Jeju customers who can now conveniently monitor in near real-time on the FedEx homepage[1] or mobile application[2].
"We're excited to announce our service enhancements to support our Jeju customers' growing demand for export shipping services from the Island," said Eun-Mi Chae, managing director of FedEx Express Korea. "We continue to invest in our network to create better connectivity and access for customers to grow their businesses globally, while delivering a seamless customer experience."
Jeju Island recently recorded a 235% year-over-year increase in exports, according to a recent Korea International Trade Association report[1]. Since the pandemic, Jeju businesses including SMEs have seen rising demand for export services and are seeking ways to expand to global markets. FedEx expects the service enhancements to benefit shippers in the manufacturing industry, including electric and electronic products, machinery, semiconductors and aircraft parts. Among them, electric and electronic products have been steadily accounting for more than 50% of total exports[2].
To further support SMEs, FedEx recently upgraded its Asia Pacific thought leadership website, FedEx Business Insights, with rich content, information and resources to help SMEs prepare for what's next and move their business forward. Visit https://fedexbusinessinsights.com/ to learn more.
---
[1] Track your shipment on the FedEx website: https://www.fedex.com/fedextrack/?action=track&cntry_code=kr
[2] FedEx Mobile Application: Visit the App Store for iOS or Google Play for Android and search for "FedEx Mobile" to download.
[1] KITA, "April 2021 Jeju Import and Export Trends"
[2] KITA, "April 2021 Jeju Import and Export Trends"