FedEx Korea Selected as Official Carrier of The Asia Top Gallery Hotel Art Fair (AHAF), Korea's First New Concept Art Fair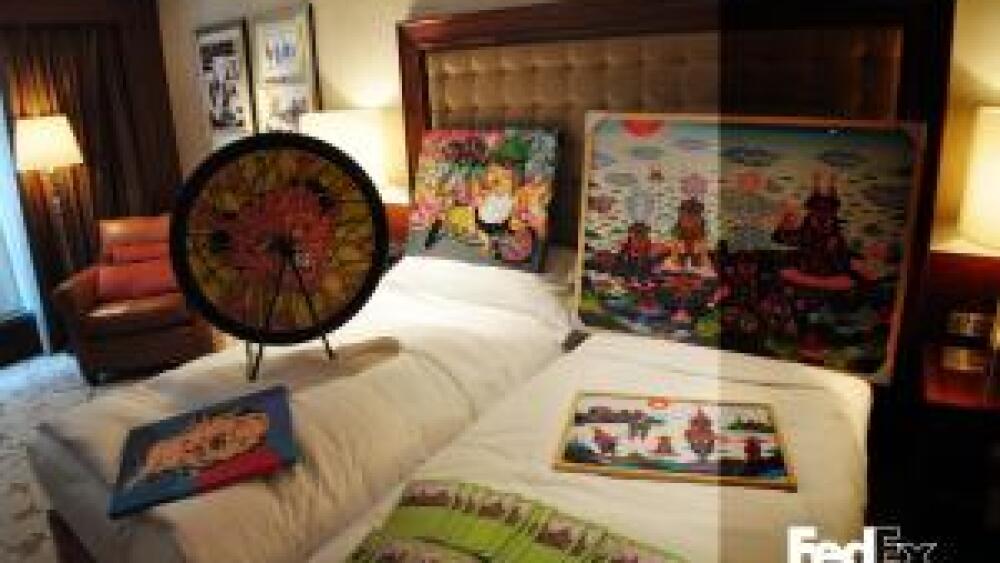 SEOUL, August 16, 2011—FedEx Express, a subsidiary of FedEx Corp. (NYSE: FDX) and the world's largest express transportation company, announced that the company has been selected as official carrier for the 2011 Asia Top Gallery Hotel Art Fair (AHAF) that will be held at the Grand Hyatt Hotel, in Hannam-dong from August 19 to 21.
AHAF (http://www.hotelartfair.kr/) is hosted by the Asia Art Net organization and sponsored by the Ministry of Culture, the City of Seoul, and the Korea Tourism Organization.
The objective of the Art Fair is to reinforce the relationship between Asian art galleries and to promote both established and rising Korean artists. AHAF is an art fair with a difference—rather than using standard exhibition space, the art pieces are displayed in hotel rooms. These unique pieces of art come from major galleries in Asia including Korea, Japan, and China. This year, 500 artists from 60 galleries will participate and more than 3,000 pieces will be displayed. The art fair also includes events such as lectures by public figures in the cultural business, special exhibitions of young artists, and displays of furniture design.
"FedEx Korea is pleased to be selected as the official carrier of this world-class Asia Top Gallery Hotel Art Fair," said Eun-Mi Chae, managing director of FedEx Korea. "FedEx will play a pivotal role in supporting the event's success through its elaborate network in Asia and its reliable express services."
FedEx Korea will be tasked with delivering leaflets, invitation letters, brochures, and related materials for AHAF. To share enjoyment of the event, 100 FedEx customers will be offered VIP tickets.
FedEx Korea's involvement with AHAF Seoul 2011 follows its successful role as official carrier for AHAF Hong Kong which took place in February this year.