FedEx Kicks off JA International Trade Challenge for Korean Youth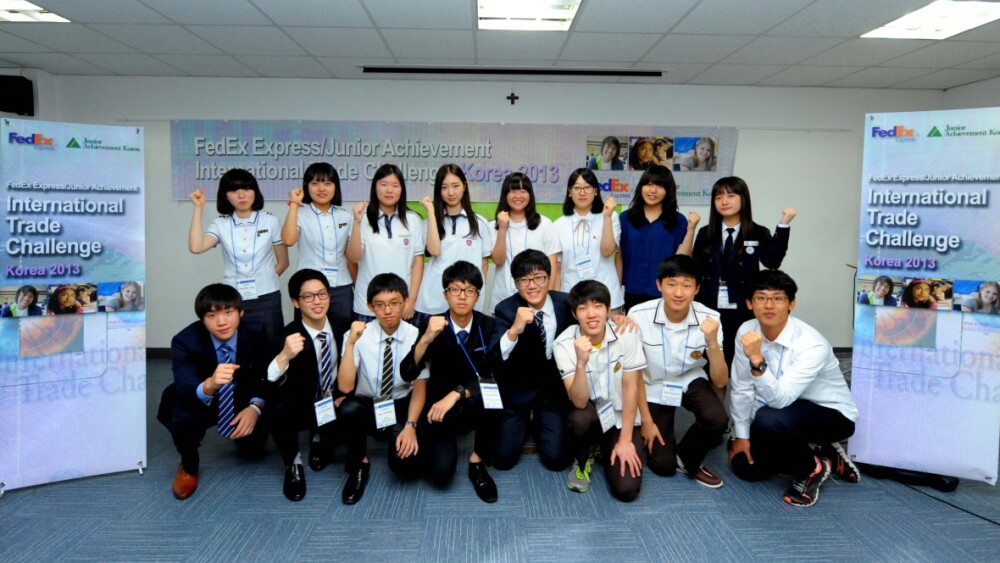 SEOUL, April 16, 2014 — Young students with a drive to become successful entrepreneurs will have an opportunity to display their skills and aspiration at the 2014 FedEx-JA International Trade Challenge (ITC).
FedEx Express (FedEx), a subsidiary of FedEx Corp. (NYSE: FDX) and the world's largest express transportation company, today announced that it officially kicks off this year's ITC by accepting applications from local students between 16 to 19 years of age. The competition is co-hosted by FedEx and Junior Achievement (JA), the world's largest organization dedicated to empowering young people to own their economic success.
The global competition, first introduced in 2007, aims to give students first-hand experience in international trade, as the participants are asked to develop a market entry strategy for products and services.
Local students wishing to participate in the competition can download the application form from the JA Korea website (http://www.jakorea.org) and submit it to salee@jakorea.org by May 11.
Applicants must attend the ITC Workshop first in order to be eligible for the competition. This year, two workshops are scheduled; one for first-time applicants and the other for students who have already participated in previous ITC and JA education programs. The Beginner and Advanced sessions will be held on May 17 and May 24, respectively. All participants should submit their proposal by June 9, and the top twelve teams will advance to the local competition on June 21.
The final three teams from the local competition will attend the APAC finals held in Hong Kong from August 17 to 21, to compete with other students from eight countries including Hong Kong, Japan, Malaysia, New Zealand, Singapore, Thailand, the Philippines and Vietnam.
More information about the competition can be found at ITC's official Facebook page (facebook.com/KoreaITC).