FedEx Joins Charity Walk to Support Individuals with Developmental Disabilities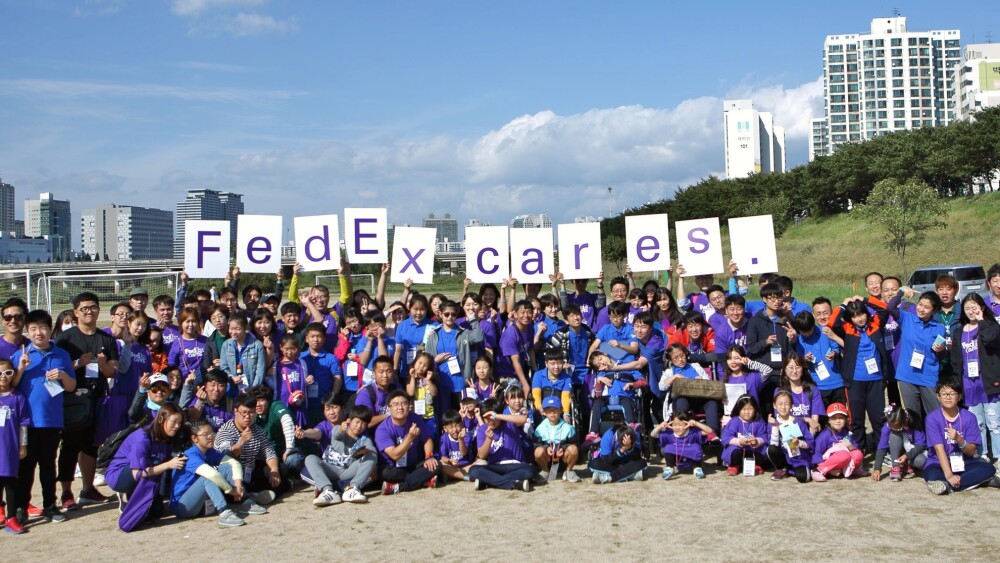 SEOUL, October 10, 2016— To support social integration and diversity, FedEx Express Korea joined the '4km Charity Walk for Dreams' program, a part of the Make a Wish Project, on October 8. Organized by the DreamPlus Centre and the Partners for the Future Foundation, a subsidiary of the American Chamber of Commerce in Korea, the walk is to raise awareness and change public perception of people with developmental disabilities and enhance their self-reliance.
More than 60 FedEx volunteers and family members took part in the 4km charity walk along the Anyangcheon Stream teaming up with 40 individuals with developmental disabilities; giving an opportunity for volunteers to help individuals with development disabilities practice interpersonal skills and share positive encouragement throughout the walk. After finishing the course, all the participants enjoyed a range of recreational games such as face painting at the Yeongrongee Eoksae Stadium.
FedEx made a donation to the DreamPlus Centre, which will use the funds to train young disabled individuals as Baristas to support their dream of being a contributing member of society.
The event was part of the ninth annual FedEx Cares Campaign, a worldwide initiative where FedEx team members give back to their communities.
"FedEx believes in connecting people to opportunities. We are proud to support today's activity, which offers people with developmental disabilities with socialization and employment opportunities. We hope to raise awareness to the importance of access to training and development programs for people with disabilities, so they can fulfil their potential and deliver a positive change in their community," said Eun-Mi Chae, managing director of FedEx Express Korea.
More than 15,000 FedEx team members from around the world will dedicate their time and skills to community service in celebration of the company's annual FedEx Cares Campaign.