FedEx Job Shadow Program Supports Local High School Students in Choosing Their Future Career Path
One-Day Career Experience at FedEx Allows Students to Learn
about How Different Jobs Contribute to the Society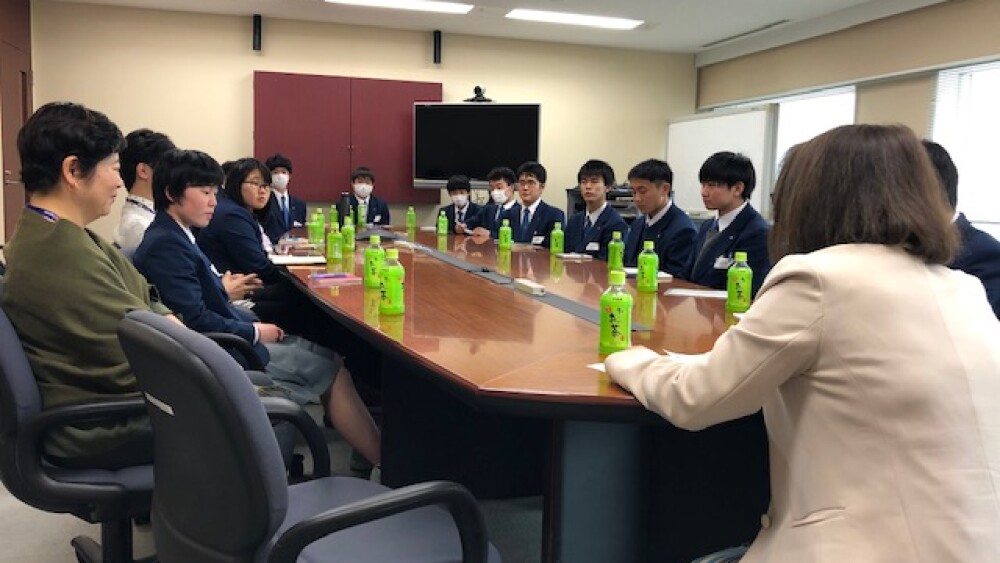 TOKYO, March 27, 2019 – FedEx Express (FedEx) a subsidiary of FedEx Corp. (NYSE: FDX), invited high school students to its Makuhari Office and carried out a one-day Job Shadow Program on March 26 where students had the opportunity to observe FedEx employees at work and learn from them.
During the program, each of the 13 students from Chiba Prefectural Chiba Nishi High School was paired with a FedEx employee from the Customer Service, IT, Engineering or Marketing departments. Following the job shadowing, a group discussion was held where the employees shared their personal journeys from their school days to their current career as a way of inspiring students to think about their future career path.
A participant in the Job Shadowing Program commented, "I was paired with a person from the IT support department. I was impressed to see that the employee was using English when offering their support through technical knowledge. I learned that it's important to study a variety of subjects and areas. Now I understand that people are connected and support each other at work on top of just fulfilling their own role."
Job Shadowing is a program conducted by Junior Achievement Japan with the goal of helping and supporting students as they choose their courses and decide on their career path. Students spend a day with FedEx employees to learn about how people support each other at work, the workplace culture, what different jobs entail and how different jobs contribute to society.
The Job Shadowing Program has been conducted at various FedEx offices and facilities since 2007.