FedEx Inspires Business Innovation Among High School Students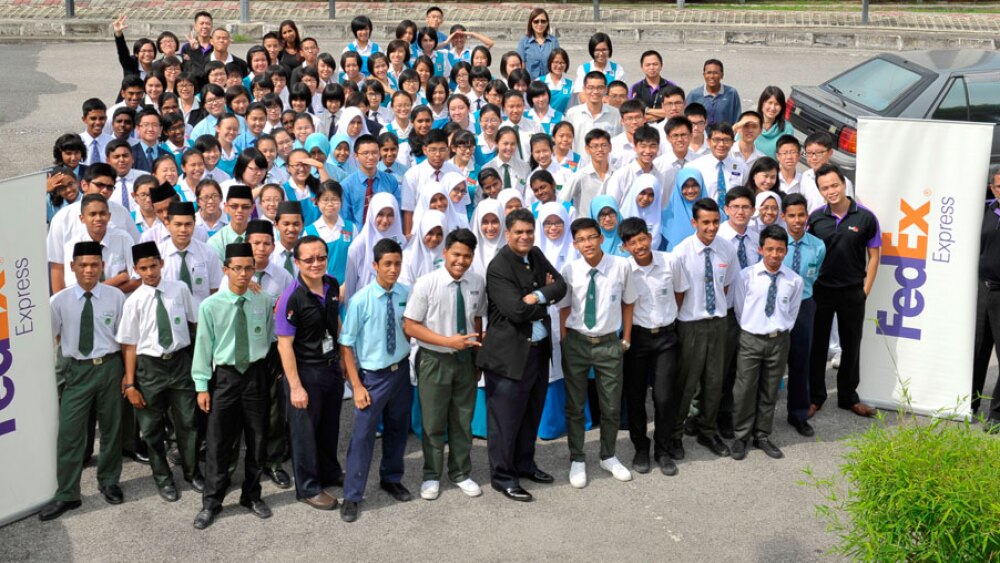 KUALA LUMPUR, April 16, 2014 — FedEx Express, a subsidiary of FedEx Corp. (NYSE: FDX) and Junior Achievement™ (JA) kicked off the seventh annual FedEx Express/Junior Achievement International Trade Challenge (FedEx/JA ITC) in Malaysia. A total of 499 students from 29 schools participated in the international trade workshops held in Kuala Lumpur (on April 2 and 3) and Penang (on April 14). Over the past six years, the program has inspired more than 3,100 students in Malaysia.
With the knowledge gained in the workshops, students will work in teams to submit a comprehensive proposal entitled 'International Market Entry Strategy', which comprises a plan to promote a product or service to an overseas destination. The best seven submissions will be shortlisted to participate in the local competition in Kuala Lumpur on July 1.The final three teams from the local competition will represent Malaysia and participate in the regional competition held in Hong Kong, August 17-21.
"At FedEx, we value and support entrepreneurship. We are proud to support and encourage the development of our future business leaders through the unique and powerful FedEx/JA ITC program," said Ramesh Kumar Singam, managing director, FedEx Express Malaysia and Brunei.
The FedEx/JA ITC aims to nurture entrepreneurship and foster business knowledge through the classroom training and practical teamwork exercises. In the workshops, students were taught concepts such as short- and long-term business goals, unique selling points of a product, product distribution in a foreign target market, as well as the role of marketing and promotion. The fun-filled workshops gave students a first-hand experience of international trade, as they fostered traits such as critical thinking, teamwork and self-confidence.
The annual FedEx Express/Junior Achievement International Trade Challenge, first launched in 2007, will see participants from nine markets including Hong Kong, Japan, Korea, Malaysia, New Zealand, the Philippines, Singapore, Thailand and Vietnam.