FedEx Hosts Environmental Competition at Shanghai Expo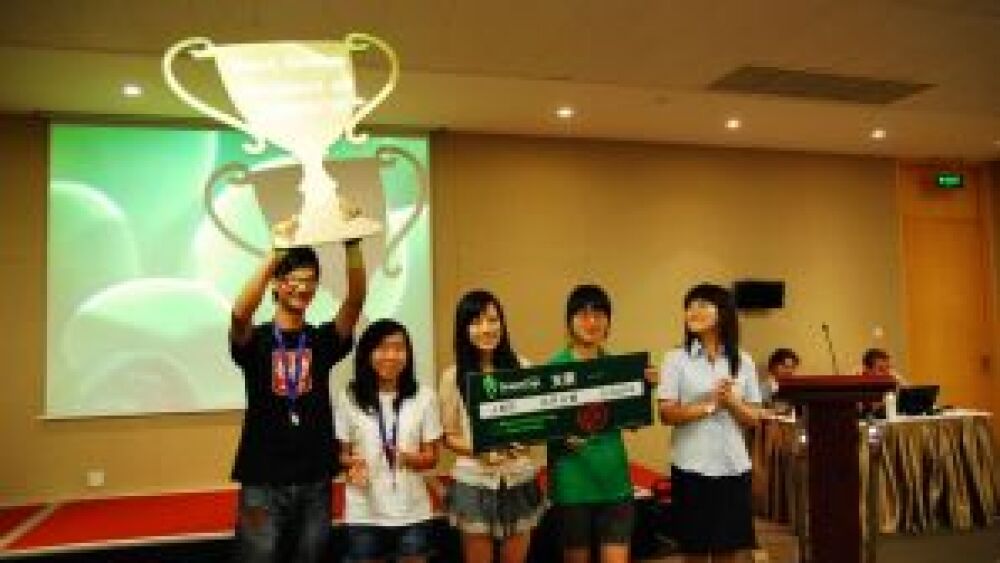 Shanghai , August 24, 2010 – FedEx Express (FedEx) today joined hands with AIESEC Mainland China (AIESEC) and Greennovate, to hold an environmental themed conference at the Shanghai Expo's USA National Pavilion. Eleven project teams, composed of about 100 students from China 's top universities competed for the "Green Cup", an award for AIESEC's best sustainability-related project in 2009/10.

"AIESEC has been dedicated to sustainable youth leadership since 1948," said Florent Mei, president of the member committee of AIESEC, mainland China . "The green issue has become one of the most important focuses of this organization. As the future leaders of the society, we should dream about a sustainable future by taking actions to protect it. We hope the 'Green Cup' will become a milestone of youth societal impact."

AIESEC facilitates numerous environmental projects in cities around China . The conference at the USA National Pavilion featured the project teams that made the biggest impact. These eleven university teams presented their green projects at the conference in the hopes of winning the "Green Cup" and a prize of RMB 5,000, which will serve as seed money for their project.

"We have been working with AIESEC for the past year on an environmental Train the Trainer program," said Mihela Hladin, director of Greennovate. "We welcome the green teams from all over China to present their projects and we hope that this grass roots work will inspire more students to follow."

The University of Nottingham Ningbo China won the Green Cup with their project on local student environmental education, named "Hello Green". The award for 'Best New Project Idea' was won by Nanjing University with their project on low carbon lifestyle named "Engreenment".

"FedEx is proud to honor the environmental sustainability achievements of these enterprising students," said Jimmy Chen , vice president, domestic service, FedEx China . "As a responsible corporate citizen, FedEx is committed to strategically investing resources and applying expertise to environmental sustainability. The innovative ideas presented by the students were truly inspiring and have provided us with some innovative ideas."

About AIESEC

AIESEC is the world's largest student run organization present in over 100 countries and territories with over 50,000 members. Its focus is on providing a platform for youth leadership development so as to have a positive impact on society. These qualities are fostered within the learning environments of China 's 20 leading Universities and through its conferences.

About FedEx Express

FedEx Express is one of the world's largest express transportation companies, providing fast and reliable delivery to every U.S. address and to more than 220 countries and territories. FedEx Express uses a global air-and-ground network to speed delivery of time-sensitive shipments, by a definite time and date with a money-back guarantee[1].

About Greennovate

Greennovate is a social enterprise established in 2007, developing ideas for a sustainable future for businesses and communities in China . The team in Shanghai is characterized by its proactive attitude, creative approach and forward thinking, pioneering sustainability projects in China . Greennovate is also the driving force behind GECKO, a non-profit environmental awareness initiative for Chinese high schools students, as well as MaGiC, an open initiative for Chinese university students.
---
[1] Subject to relevant terms and conditions