FedEx Express Recognized for Innovation in Supporting E-commerce Businesses and E-tailers
Wins 'Excellence in Innovation for Retailing – Gold' at the Asia's Best E-tailing Awards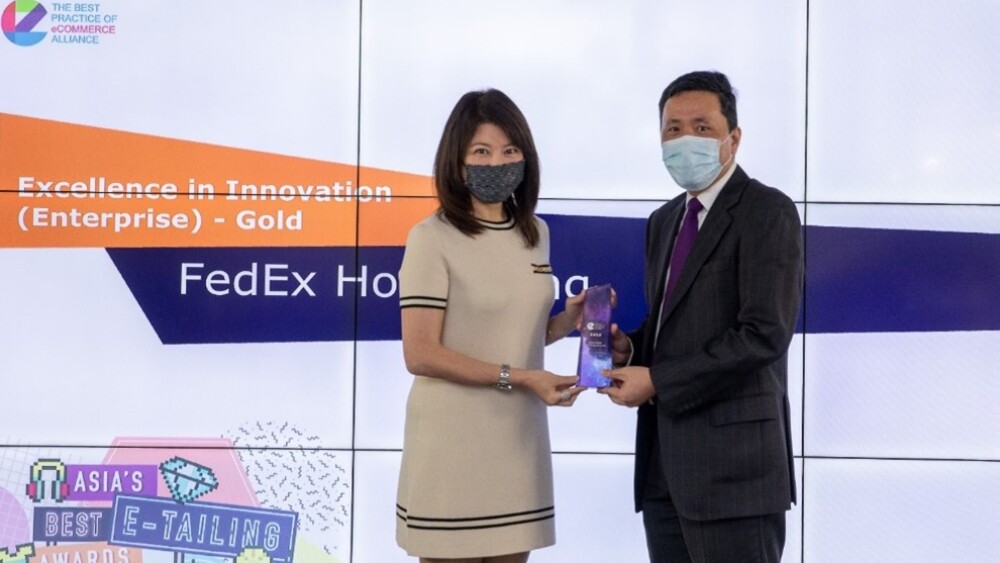 HONG KONG SAR, China, December 10, 2020 — FedEx Express, a subsidiary of FedEx Corp. (NYSE: FDX) and one of the world's largest express transportation companies, was awarded the Gold recognition in the 'Excellence in Innovation for Retailing' category at the 2020 Asia's Best E-tailing Awards on December 9, 2020. Hosted by the Best Practice of E-commerce Alliance in partnership with the Hong Kong Trade Development Council (HKTDC), the annual awards recognize outstanding accomplishments of e-merchants and e-tailing service providers in Asia. FedEx Express was recognized for driving innovation in the logistics industry and delivering superior customer experience.
"The award is a testament to our commitment to innovation and delivering consistent service excellence for our customers. Innovation has always been a part of the FedEx DNA and we continue to find new ways to meet our customers' evolving needs," said Anthony Leung, managing director, FedEx Express Hong Kong and Macau. "The COVID-19 pandemic is fueling the e-commerce boom. We have been enhancing our digital and automation tools such as FedEx Ship Manager and FedEx Delivery Manager to make it easier for businesses, especially small and medium-sized enterprises (SMEs), to tap into the global marketplace more easily for a stronger recovery."
To enhance last-mile delivery service, FedEx Delivery Manager was recently launched in Hong Kong to enable e-commerce and small businesses to provide convenient delivery options for their customers. This interactive delivery solution allows e-merchants to offer their customers more control in how they receive their shipments – either at home, at a FedEx location or a self-service locker nearby – at no additional cost. In addition, FedEx continues to look at ways to optimize its last-mile delivery network to better suit customers' needs on top of its existing self-service locker network and 7-Eleven self-collection service.