FedEx Express Named One of TAFEP Exemplary Employers in Singapore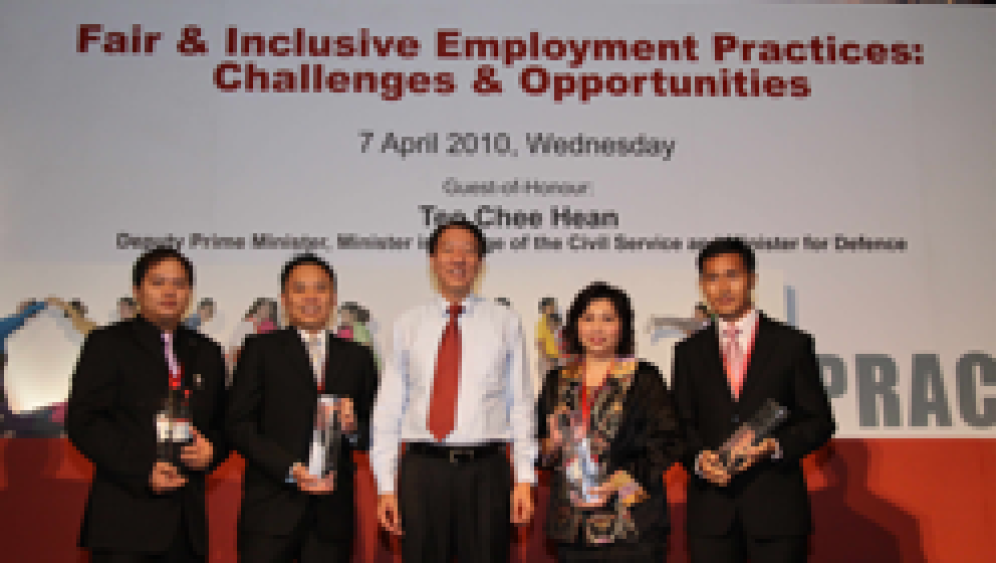 SINGAPORE—FedEx Express (FedEx), a subsidiary of FedEx Corp. (NYSE: FDX) and the world's largest express transportation company, has been named one of the winners at the inaugural TAFEP Exemplary Employer awards held at the Conference of Fair Employment Practices yesterday.
Organised by the Tripartite Alliance for Fair Employment Practices (TAFEP), nominees of the award were assessed according to a list of criteria including fair hiring and recruitment practices, proactive efforts to recruit and support the employment of a diverse workforce, and support from senior management. The winners were selected by a judging panel comprising of industry experts as well as TAFEP members.
The award recognises exemplary organisations that have effectively implemented progressive and fair employment practices in Singapore. By showcasing these exemplary employers, TAFEP hopes to inspire other organisations to adopt fair and merit-based employment practices.
"At FedEx, we believe the fundamental success of our business is our people. Fair employment practices are part of FedEx DNA because our founding philosophy is based on "People-Service-Profit" or PSP, which simply means putting our people first," said Clifton Chua, Managing Director, FedEx Express Singapore.
"The FedEx culture is one that fosters diversity and gender equality, and provides our employees with equal opportunity to excel. We believe that being a good and fair employer is about creating a culture and setting up systems to endure integrity. And that means that the management must consistently 'walk the talk' in real, tangible ways to continue building employees' trust," he added.
Globally, FedEx has been honored as one of Fortune Magazine's "100 Best Companies to Work For" in 12 of the past 13 years. Hewitt Associates, a leading US-based human resources firm, consistently ranks FedEx as one of its "Top 10 Employers" in Singapore and Asia.
###
About FedEx Express
FedEx Express is the world's largest express transportation company, providing fast and reliable delivery to more than 220 countries and territories. FedEx Express uses a global air-and-ground network to speed delivery of time-sensitive shipments, by a definite time and date with a money-back guarantee[1].
About FedEx Corp.
FedEx Corp. (NYSE: FDX) provides customers and businesses worldwide with a broad portfolio of transportation, e-commerce and business services. With annual revenues of $33 billion, the company offers integrated business applications through operating companies competing collectively and managed collaboratively, under the respected FedEx brand. Consistently ranked among the world's most admired and trusted employers, FedEx inspires its more than 280,000 team members to remain "absolutely, positively" focused on safety, the highest ethical and professional standards and the needs of their customers and communities. For more information, visit news.fedex.com.
---
[1] Subject to relevant terms and conditions