FedEx Express Launches New Direct Connection Between India and Asia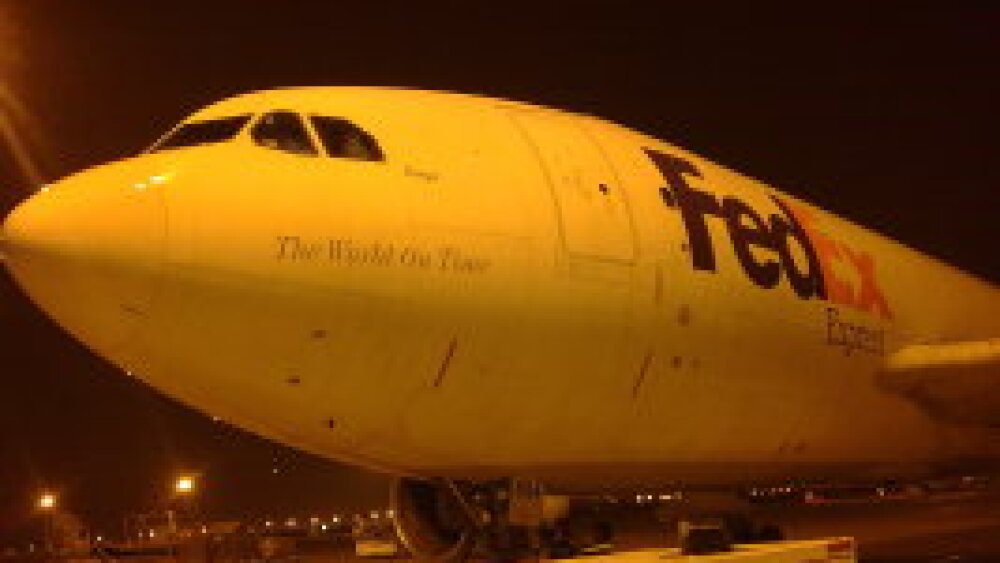 GUANGZHOU , January 5, 2011—FedEx Express, a subsidiary of FedEx Corp. (NYSE: FDX) and the world's largest express transportation company, is complementing its service portfolio with the introduction of a new direct connection between India and its Asia Pacific hub in Baiyun International Airport, Guangzhou, southern China.

China and India are two of the fastest-growing economies in the world. Despite the economic downturn, China and India expect to register high growth rates of 10 and 8.8 per cent respectively in 2010[1]pan>. With an expected 7.9 percent average annual growth rate in the intra-Asia air cargo market over the next [2]>, the new flight will boost and support increasing trade demand with India across the Asia Pacific region.

The new dedicated A310 flight connects from the FedEx Asia Pacific hub in Guangzhou – Mumbai – New Delhi – Guangzhou five-[3]span>. The first flight commenced from Guangzhou on January 4. The new flight provides significant service enhancements for customers in Asia including:

· Next-business-day document service from Asia to selec[4]n> in Mumbai.

· For FedEx International Priority® Freight shipments and high-value shipments from Asia to India, transit time will improve up to two business days and for FedEx International Priority Freight shipments from India to Asia, transit time will improve by one business day.

· With five additional flights per week, Asian enterprises will have access to expansive cargo space, which will allow FedEx Express to carry heavyweight shipments to India.

"This new dedicated service signifies FedEx commitment to continue investing in areas that not only address customer demand, but support trade growth in the Asia Pacific region and India," said David L. Cunningham Jr., president, Asia Pacific, FedEx Express. "Coupled with our fast, reliable delivery, the additional Asia-India flights will help businesses offer superior value and service to their customers, enabling greater access to two of the most rapidly developing markets in the world."

Since 2005, FedEx has been operating a direct New Delhi to Shanghai flight. Over the years, FedEx has continued to innovate and expand its services to meet different customer needs. In 2010, FedEx deployed its new Boeing 777 freighter from key Asian cities such as Hong Kong, Osaka, Singapore, Shanghai and Shenzhen, connecting them to its major hubs in the U.S.A and Europe. In addition, FedEx also introduced several service enhancements, including further expansion of its International Economy service around the world.

About FedEx Express

FedEx Express is one of the world's largest express transportation companies, providing fast and reliable delivery to every U.S. address and to more than 220 countries and territories. FedEx Express uses a global air-and-ground network to speed delivery of time-sensitive shipments, by a definite time and date with a [5]n>.

About FedEx Corp.

FedEx Corp. (NYSE: FDX) provides customers and businesses worldwide with a broad portfolio of transportation, e-commerce and business services. With annual revenues of $37 billion, the company offers integrated business applications through operating companies competing collectively and managed collaboratively, under the respected FedEx brand. Consistently ranked among the world's most admired and trusted employers, FedEx inspires its more than 285,000 team members to remain "absolutely, positively" focused on safety, the highest ethical and professional standards and the needs of their customers and communities. For more information, visit news.fedex.com
---
[1]pan> International Monetary Fund (IMF), April 2010
[2]pan> Boeing World Air Cargo Forecast 2010-2011, November 2010
[3]n> Shipment pick-up Mondays-Fridays; flight departs Tuesdays-Saturdays early morning from Guangzhou .
[4]pan> Applies to all APAC shipping origins except for Indonesia (Mon-Fri) and Australia (Fri)
[5]n>Subject to relevant terms and conditions