FedEx Express Launches 777F to South Korea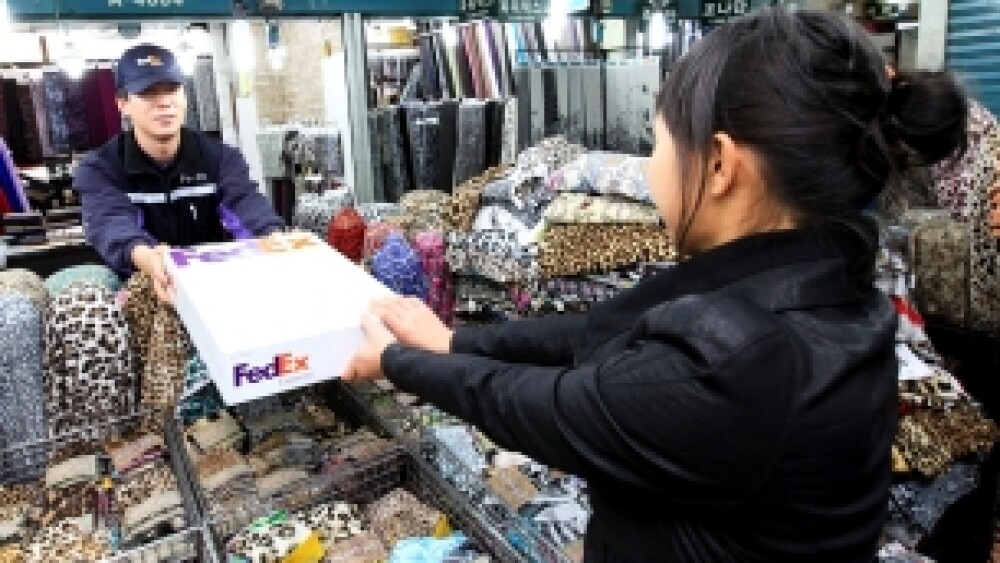 MEMPHIS, Tenn., March 28, 2011— Today FedEx Express, a subsidiary of FedEx Corp. (NYSE: FDX), announces the launch of a new dedicated 777F route connecting FedEx World Hub in Memphis, Tennessee to South Korea with four nonstop flights a week. Because the new route combines faster service with larger cargo capacity, FedEx can now deliver documents and packages from the U.S., Canada and select markets in Latin America to Seoul, South Korea in two to three business days.
FedEx now also offers the fastest delivery of priority freight to Seoul from the U.S., Canada and select markets in Latin America.
In 2010, US$38.8 billion of goods were exported from the U.S. to South Korea, a significant 35% rise year–on-year . FedEx has strategically placed the 777F into service to South Korea in order to meet growing demands across global markets and offer practical solutions for increased shipping needs.
"Korea is the seventh-largest trading partner of the U.S. in terms of two-way trade which is expected to increase after final approval of the U.S. – Korea Free Trade Agreement," said Michael L. Ducker, executive vice president and chief operating officer, FedEx Express. "Flying direct to South Korea supports export trade from the U.S., Canada and select markets in Latin America and helps put our customers' shipments from these locations into the South Korean market much faster."
FedEx is a strong supporter of efforts to lower tariffs and barriers to international trade. With approval of the pending U.S. - Korea Free Trade Agreement (KORUS), the demand for goods and services is expected to rise between the U.S. and South Korea. According to the U.S. International Trade Commission, U.S. merchandise exports to Korea would likely increase by nearly $11 billion a year.
FedEx Express is the first U.S.-based, global, all-cargo airline to add the 777F to its fleet. As part of its commitment to environmental sustainability, FedEx has been expanding its fleet of 777F aircraft because of its fuel efficiency and lower carbon emissions.
777F Background
The 777F is the world's largest twin-engine cargo aircraft. In typical FedEx operations, the 777 Freighter has a revenue payload capacity of 178,000 pounds (81 metric tons), and can fly 5,800 nautical miles—the equivalent of about 6,675 land miles or nearly three times the approximate distance between the east and west coasts of the U.S. This represents a payload improvement of 14,000 pounds and range improvement of 2,100 nautical miles over the MD-11, which had been the primary long-haul aircraft in the company's fleet. Over shorter ranges, the 777F has the capability of payloads up to 215,000 pounds.
About FedEx Express
FedEx Express is the world's largest express transportation company, providing fast and reliable delivery to every U.S. address and to more than 220 countries and territories. FedEx Express uses a global air-and-ground network to speed delivery of time-sensitive shipments, by a definite time and date with a money-back guarantee .
About FedEx Corp.
FedEx Corp. (NYSE: FDX) provides customers and businesses worldwide with a broad portfolio of transportation, e-commerce and business services. With annual revenues of $37 billion, the company offers integrated business applications through operating companies competing collectively and managed collaboratively, under the respected FedEx brand. Consistently ranked among the world's most admired and trusted employers, FedEx inspires its more than 285,000 team members to remain "absolutely, positively" focused on safety, the highest ethical and professional standards and the needs of their customers and communities. For more information, visit news.fedex.com.