FedEx Express Honored as One of the Best Employers in Singapore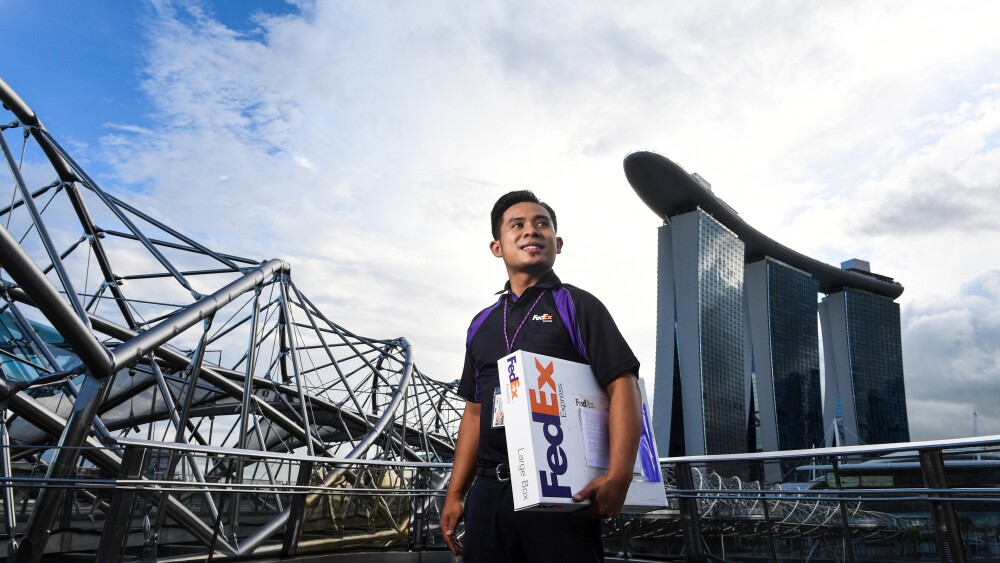 Singapore, April 18, 2023 — FedEx Express (FedEx), a subsidiary of FedEx Corp. (NYSE: FDX) and one of the world's largest express transportation companies, has been honored as one of Singapore's Best Employers 2023 for the third time and placed first in the Transportation and Logistics category.
FedEx was recognized for its exceptional working environment and commitment to employee satisfaction. This includes its innovative approaches in employee engagement, including flexible work arrangements, corporate social responsibility initiatives, and efforts to promote mental health and wellness in the workplace. In 2022, FedEx was also crowned 'Best Employer' in the Transportation and Logistics category and placed thirteenth out of 250 companies, the highest position for a logistics company.
"We are incredibly proud to be recognized as one of Singapore's Best Employers for the third time. This recognition is made all the more special as we celebrate the company's 50th anniversary on April 17 with engagement activities for employees and communities around the world," said Eric Tan, Managing Director, FedEx Express Singapore. "At FedEx, we believe our employees are our greatest asset, and we are committed to creating a workplace that supports their well-being, professional growth, and overall satisfaction."
Singapore's Best Employers is a survey conducted by The Straits Times in partnership with research firm Statista, which recognizes companies that excel in providing a positive and supportive working environment for their employees. The survey reviews more than 1,700 employers across 27 industries, but only 250 companies are eligible to earn the title of Singapore's Best Employer. The assessment is based on two criteria: employee willingness to recommend their employer to friends and family, and employee willingness to recommend other employers within their industry.