FedEx Express Conducts One-Day Job Shadow Program at its North Pacific Regional Hub at Kansai International Airport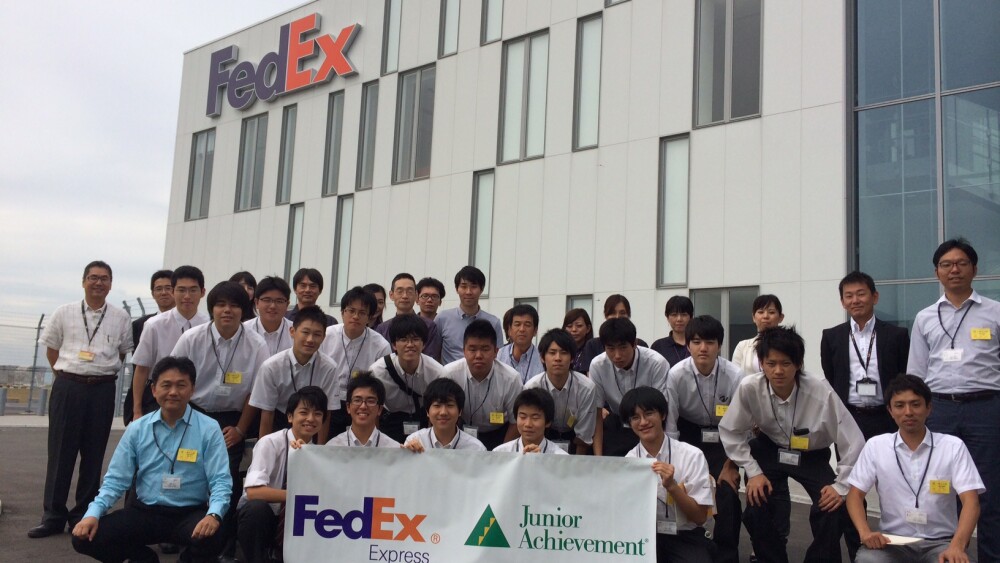 FedEx Express conducted a one-day job shadow program for 16 students from Rakuyo Technical High School in Kyoto on August 28 at the FedEx North Pacific Regional Hub in Kansai International Airport.
The job shadow program gives students an up-close opportunity to observe people performing their jobs, with the aim of having them experience the business world and giving them a broader understanding of future career choices.
At this installment of the job shadow program, FedEx employees responsible for customs administration, ramp operations (transshipment management and checking), and aircraft equipment maintenance, provided one-on-one mentoring for students. They learned about NPAC Hub operations, employees' duties, and the importance of teamwork and responsibility to customers.
"FedEx holds a number of educational programs around the world aimed at supporting young people," said Masamichi Ujiie, regional vice president, North Pacific, FedEx Express. "This is the first time that we have invited students to the FedEx North Pacific Regional Hub, enabling us to introduce some of the jobs at the center of our logistics business operation. I hope that this experience gives the students an idea of what it's like to work at this vital facility that links Asia with North America and Europe. In addition, I hope that they can appreciate the sense of pride all our employees take in their work."
One student who participated said, "I was surprised to learn how many divisions and people are involved in delivering products from overseas that we purchase online." At a discussion after the job shadowing, FedEx employees explained their personal journey from their school days to their current career and answered questions from students.
Since 2007, FedEx regularly conducts job shadow programs and supports a number of students, together with Junior Achievement Japan, an economic education organization that strives to train young people with the skills they need to go out into society.