FedEx Express Conducts One-day Job Shadow Program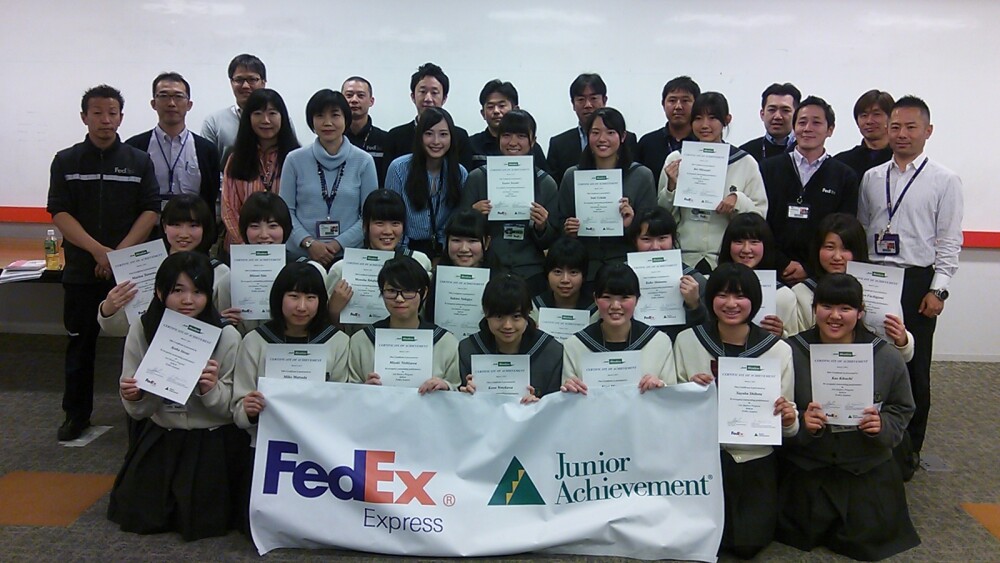 High school students experience international cargo shipping operations at FedEx Shin-Suna station
TOKYO, March 9, 2015 – FedEx Express conducted a one-day job shadow program for 18 students from Seitoku University Girls High School on March 5 at the FedEx Shin-Suna station in Koto Ward, Tokyo.
The job shadow program gives students an up-close opportunity to better understand how their studies relate to work in the real world. Since 2007, FedEx regularly conducts the program in conjunction with Junior Achievement Japan, an economic education organization, which strives to train young people with the skills they need to go out into the workforce.
During this job shadow program, FedEx employees responsible for Customs Clearance, Ground Operation and Health & Safety provided students with one-on-one mentoring. They learned about FedEx global business, employees' duties, and the importance of teamwork and customer focus.
"At FedEx, a wide range of functions coordinate closely in order to deliver shipments safely and reliably to our customers," said Masamichi Ujiie, regional vice president, North Pacific, FedEx Express. "During the job shadow program, getting to observe managers at work should help the students realize the difference between team member and team leader roles. I hope the experience inspires them to consider a variety of approaches and perspectives when striving to achieve the best results."
One student who participated said, "Seeing all the preparation that goes on in customs clearance, to ensure packages are delivered to customers as quickly as possible before arriving in Japan, I realized how all kinds of people, including those who don't have direct contact with customers, help to support companies. I also learned the importance of communication between different departments and senior and junior colleagues in order to work efficiently."
At a discussion after the job shadowing, FedEx employees explained their personal journey from their school days to their current career, gave advice to and answered questions from students.