FedEx Expands Operations in Ningbo Area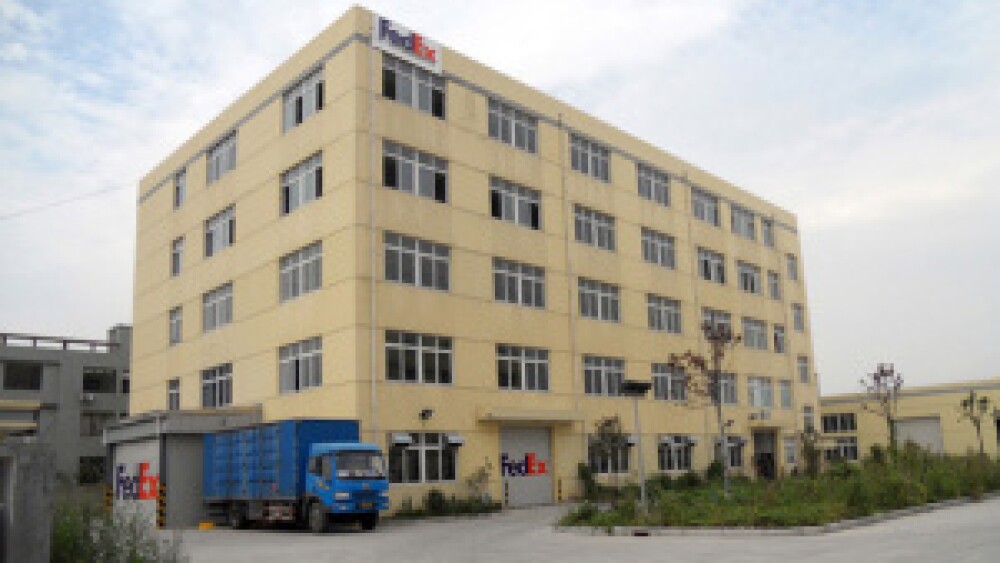 CIXI, October 18, 2011 — FedEx Express, one of the world's largest express companies and a subsidiary of FedEx Corp. (NYSE: FDX), today announced the opening of its new station in Cixi, a key city affiliated to Ningbo in Zhejiang Province . Located in downtown Cixi, the FedEx facility marks the third station in the Ningbo area and will meet the growing demand for express delivery service. Totaling US$64.86 billion, Ningbo 's imports and exports shot up 21% from a year earlier for the period January to August, 2011[1].

With an office and warehouse occupying 1,248 square meters, the station handles the pick-up and delivery of international express shipments for Cixi and Yuyao customers. Now more areas of Cixi and Yuyao will experience same-day services and extended pick-up and delivery cut-off times.

The new station includes an advanced inbound and outbound sorting system, which can sort up to nearly 900 shipments per hour. All packages are connected to the FedEx global network of more than 220 countries and territories through the nearby FedEx Express gateway at Shanghai Pudong International Airport .

"FedEx is committed to growing with the local Ningbo market by continually investing in its operations and improving our service offerings to meet local demands," said Audrey Cheong , managing director of Operations, International Service, FedEx China . "The new station will strengthen our operation capabilities and flexibility to support FedEx business growth in Ningbo and east China . It also reaffirms our focus of expanding to more second-and third-tier cities in China ."

To support Ningbo 's robust foreign trade, FedEx has been continuously enhancing its services to support the city's remarkable volume growth and demand for reliable, fast delivery service. In the Ningbo area, FedEx now has three international express operation stations and one domestic service operation station.

About FedEx Express

FedEx Express is one of the world's largest express transportation companies, providing fast and reliable delivery to more than 220 countries and territories. FedEx Express uses a global air-and-ground network to speed delivery of time-sensitive shipments, by a definite time and date with a money-back guarantee[2].

About FedEx Corp.

FedEx Corp. (NYSE: FDX) provides customers and businesses worldwide with a broad portfolio of transportation, e-commerce and business services. With annual revenues of $40 billion, the company offers integrated business applications through operating companies competing collectively and managed collaboratively, under the respected FedEx brand. Consistently ranked among the world's most admired and trusted employers, FedEx inspires its more than 290,000 team members to remain "absolutely, positively" focused on safety, the highest ethical and professional standards and the needs of their customers and communities. For more information, visit news.fedex.com
---
[1] Source: Ningbo Foreign Trade Bureau
[2] Subject to relevant terms and conditions