"FedEx Delivers Heartbeats" Reaches Underserved Areas to Help Vietnamese Children with Congenital Heart Disease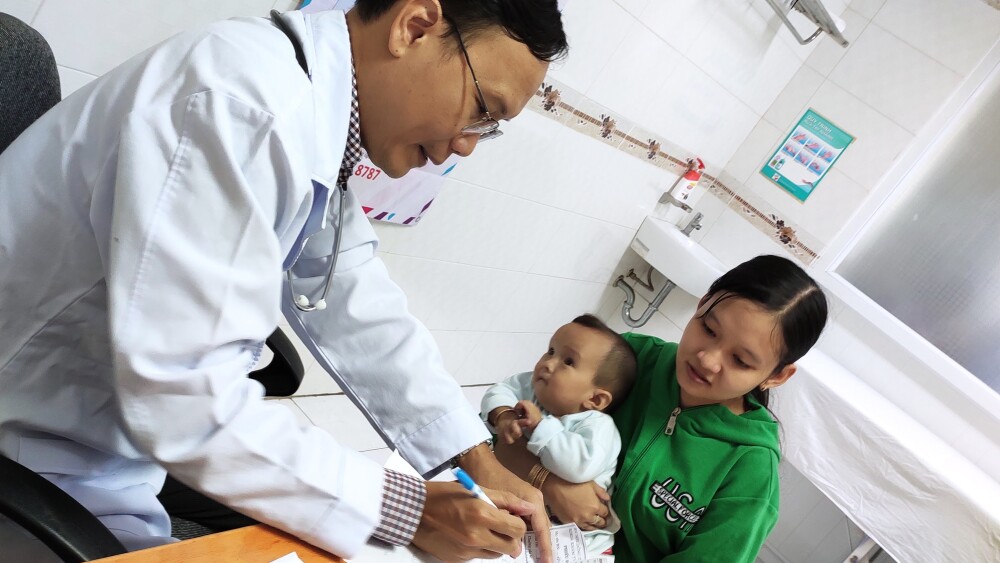 HO CHI MINH CITY, VIETNAM. February 22, 2021 — FedEx Express, a subsidiary of FedEx Corp. (NYSE: FDX) and one of the world's largest express transportation companies, in collaboration with VinaCapital Foundation (VCF), successfully completed the ninth consecutive year of the FedEx Delivers Heartbeats Outreach Clinic. Through the program, children in rural areas of Vietnam gain access to free specialty healthcare and medical treatment for congenital heart disease.
With top cardiologists and surgeons from Ho Chi Minh City, Hanoi and Da Nang, the mobile clinics travel across the country to diagnose and provide treatment for children with heart defects and other diseases. The clinic visits included patient registration, diagnosis, surgery and post-operative assistance for patients and their families.
During COVID-19, it has become even more vital for the outreach clinics to reach remote areas that have limited access to healthcare. Despite the challenges, the team was able to set up temporary clinics in rural locations so that children there could receive essential healthcare.
The program prioritizes enhancing the quality of each clinic and minimizing risks of infection. With the pandemic, mobile clinics are carefully equipped with face masks, hand sanitizers and sterilized equipment. Strict measures are taken to ensure proper social distancing.
"Congenital heart disease among children in Vietnam remains high with around 11,000 babies born every year with this disease. With the FedEx Delivers Heartbeats program, we hope to increase early detection of heart defects in children and offer access to the diagnosis and treatment for these children so that they can go on to live their lives to the fullest potential," said Hardy Diec, managing director, FedEx Express Indochina. "Through our continued collaboration with VinaCapital Foundation, we are proud to see the positive impact from the rural outreach clinics to reach even more children throughout Vietnam who have little or no access to transportation."
"We are honored to have a generous donor like FedEx to be able to create and implement our life-saving programs," added Rad Kivette, CEO of VinaCapital Foundation. "For the past nine years, thanks to the support from FedEx, VCF's Rural Outreach Clinic program has reached thousands of children with congenital heart defects who receive early diagnosis and medical interventions. Those children are given the chance to live healthy lives, lifting the emotional and financial burdens off their families. With support from donors like FedEx, not only is child mortality reduced but families escape poverty and parents are empowered to have a better future."
In 2020, the FedEx Delivers Heartbeats Program provided cardiac checkups to 51,434 children through 143 mobile outreach clinics in 14 provinces across Vietnam.
The FedEx Delivers Heartbeats program has helped the lives of more than 8,000 children since 2011 and helped improve the quality of life for families and communities by providing the underprivileged with proper diagnosis and treatment of their illnesses. Children diagnosed with a heart condition that requires surgery are placed on the national cardiac surgery waiting list. Arrangements are also made so that post-operative care does not include expensive and long trips to hospitals in Ho Chi Minh City, Da Nang or Hanoi.
The initiative is part of the company's FedEx Cares 50 by 50 goal, which aims to impact 50 million people around the world positively by the company's 50th anniversary in 2023.