FedEx Delivers to Communities Across Australia and New Zealand for FedEx Cares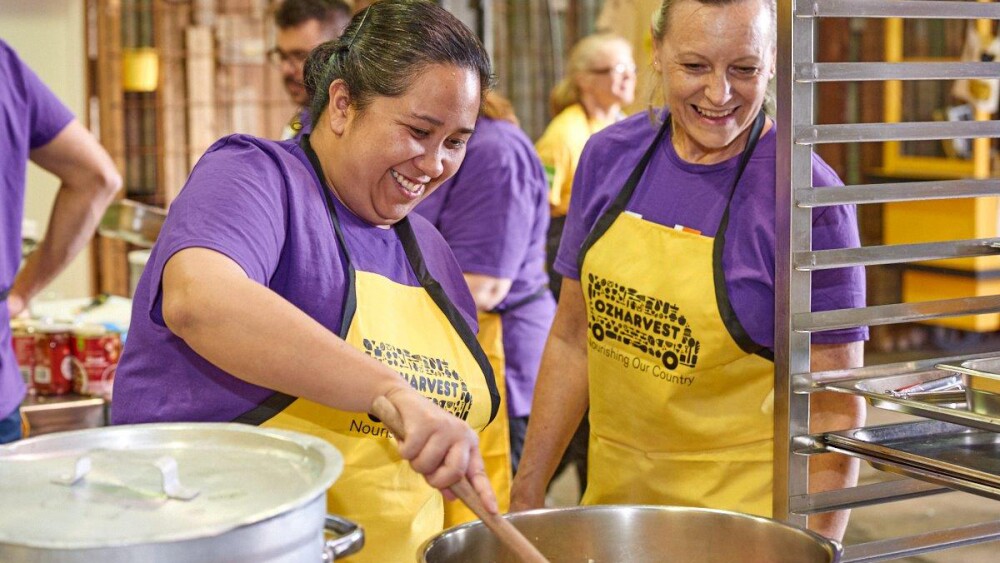 Australia, 05 December 2017 – FedEx Express (FedEx), a subsidiary of FedEx Corp. (NYSE: FDX) and the world's largest express transportation company, celebrated its annual FedEx Cares Fall Campaign in Australia and New Zealand. FedEx Express team members joined with OzHarvest in Australia and sister organisation KiwiHarvest in New Zealand, from November 22 – 23, giving them the chance to give back to their local communities.
Through the collaboration, FedEx Express team members are delivering positive changes in the community through a number of activities. The "Cooking for a Cause" program prepares "rescued" food for charities in a range of locations including Sydney, Melbourne, Brisbane, Perth, Auckland, Wellington and Christchurch. More than 110 FedEx Express volunteers donated their time and culinary skills to help cook and deliver more than 750 fresh, nourishing meals to charities.
Additionally, FedEx Express team members contributed to OzHarvest's first-ever rescued food supermarket in Sydney by stocking up shelves and assisting shoppers with their grocery options. Team members are also running a food drive, rallying for non-perishable food to be packaged and delivered to the hungry. FedEx Express drivers will deliver the donated items to OzHarvest sites across Australia. OzHarvest have delivered more than 74 million meals since 2004, saving 24,000 tonnes of food from wastage.
"We are proud of the opportunity the FedEx Cares campaign provides for our employees to build strong local communities and help those in need," said Peter Langley, vice president, FedEx Express Australasia. "We're happy to support OzHarvest and KiwiHarvest to ensure good food is not wasted and goes to those who need it most."
FedEx Cares is a global initiative. Through the initiative, FedEx will invest $200 million in more than 200 communities by 2020 to create opportunities and deliver positive change around the world.