FedEx Delivers Caring Hearts Across China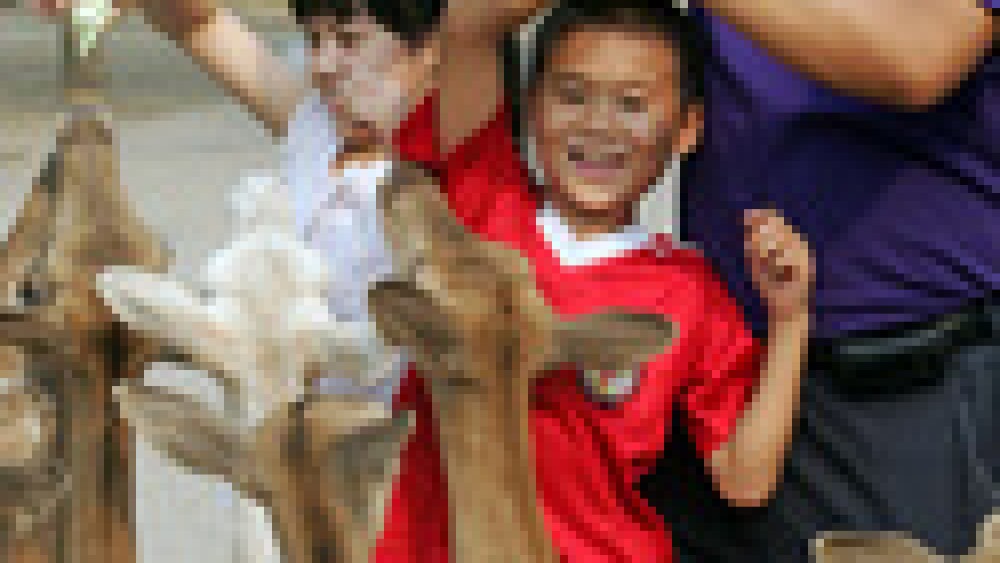 SHANGHAI, Sept. 22, 2008 — FedEx Express (FedEx), a subsidiary of FedEx Corp. (NYSE: FDX) and one of the world's largest express transportation companies, today completed a world-wide corporate social responsibility initiative, FedEx Cares Week.

From Sept. 15-21, more than 250 FedEx volunteers in six cities around China participated in a variety of community activities, including painting a school for disabled children, clothing and book drives, visits to the elderly, working with animals, and a zoo outing for SOS village students.

"FedEx Cares Week celebrates the FedEx spirit of volunteerism, collaboration, and community," said Eddy Chan , senior vice president, FedEx China . "I'm pleased that many of our employees in China have joined this global initiative by volunteering to support a wide range of local community projects. Their volunteerism and dedication is another demonstration of how we give back to the China market."

Launched in the U.S. in 2005, FedEx Cares Week has involved more than 3,000 FedEx employees in 45 cities worldwide this year, supporting various community activities. It also marks the first time China has joined the initiative.

Every year, FedEx employees log more than 100,000 hours of volunteer work in support of various community projects around the world. In the past year, nearly 500 FedEx China employees participated in local community initiatives. FedEx supports a wide variety of community causes in the areas of education, disaster relief, child pedestrian safety, and health and human services.