FedEx Customers Benefit from Singapore's First Integrated Regional Hub with On-site Customs Clearance Facility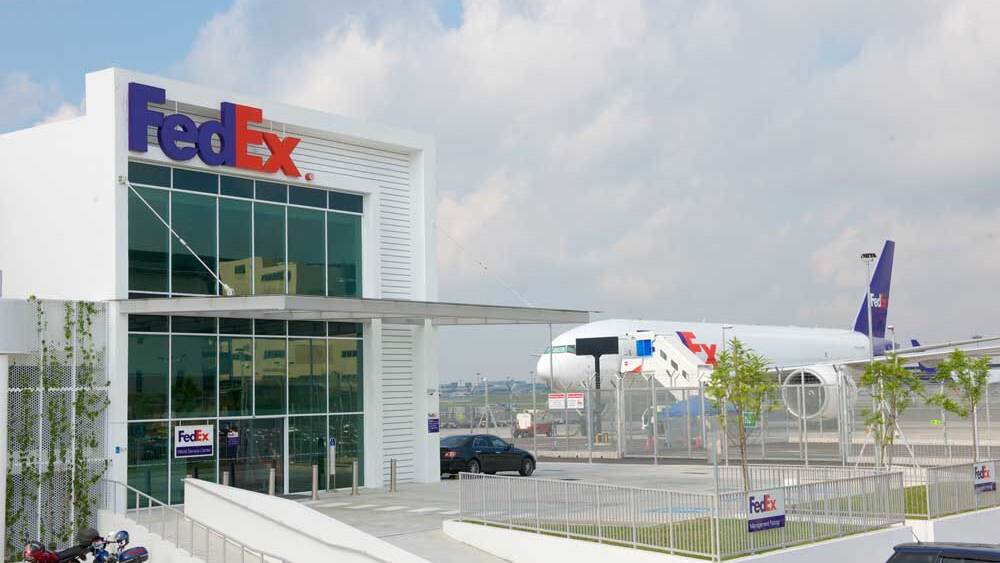 HONG KONG, October 3, 2012—FedEx Express (FedEx), a subsidiary of FedEx Corp. (NYSE: FDX) and one of the world's largest express transportation companies, today officially opened its new South Pacific Regional Hub in Singapore aiming to better support customers in the Asia Pacific region and enhance their access to global markets. Officiating the opening was Minister Lui Tuck Yew, Singapore's Minister of Transport.
The S$97 million South Pacific Regional Hub is the first and only express transportation facility in Singapore and the largest FedEx consolidated facility in Asia Pacific that houses air, ground and clearance operations under one roof. It is also the only hub in Singapore to house a special on-site facilitation of cargo shipment clearance by the Immigration and Checkpoints Authority and Singapore Customs, which translates into faster, more convenient customs clearance for FedEx customers.
"The launch of the new South Pacific Regional Hub consolidates FedEx operational strength in the region and is designed to provide our customers with greater and more reliable access to regional and global trade opportunities. With the new facility, we aim to provide greater connectivity to the important trading lanes of the U.S. and the EU for our customers," said David L. Cunningham, president, Asia Pacific, FedEx Express.
In 2015, Southeast Asia is expected to become one economic zone. The 10 countries comprising ASEAN[1] account for 9% of the world's population – with some 600 million people, twice the size of the U.S. – and have a combined GDP of over USD $1.8 trillion[2].
According to the European Commission, ASEAN as a whole represents the EU's 3rd largest trading partner outside Europe (after the U.S. and China) with more than €206 billion of trade in goods and services in 2011[3]. The EU is also ASEAN's second largest trading partner after China, accounting for around 11% of ASEAN trade[4].
Located within the Air Cargo Express (ACE) Hub at the Singapore Changi Airport, the 282,700-square-foot integrated facility is a regional consolidation point for trans-shipments in and out of Australia, New Zealand, and Southeast Asia countries such as Laos and Cambodia. The new FedEx South Pacific Regional Hub reinforces the company's commitment to Asia Pacific where it already has the FedEx APAC Hub located in Guangzhou, China, which is central to the FedEx AsiaOne network, and the FedEx North Pacific Regional Hub located in Osaka, Japan.
FedEx has the highest number of dedicated flights of any international express company, operating its own flights in and out of Singapore to Asian and U.S. destinations. The FedEx South Pacific Regional Hub boasts an airside infrastructure that includes two new aircraft parking bays currently servicing FedEx 34 fights in and out of Singapore weekly. This close proximity of the FedEx aircraft to FedEx operations means that it can take less than four minutes for the FedEx container to be delivered to the sort belt in the gateway from the moment it is unloaded off the aircraft. As a result, this provides FedEx with enhanced end-to-end custodial control from aircraft arrival to the delivery of the packages to our customers.
The FedEx South Pacific Regional Hub has a fully-automated high-speed 12-output sorting system that can sort up to 12,000 packages per hour. This sort system has an intelligent scan system that is able to read package labels on its five visible surfaces and uses a "shoe sorter" to direct packages to the right path. The hub can accommodate over 280 delivery vehicles.
---
[1] Association of South-East Asian Nations (ASEAN) comprises of: Indonesia, Malaysia,Philippines,Singapore, Thailand, Brunei Darussalam, Vietnam, Laos, Myanmar and Cambodia.

[2] http://ec.europa.eu/trade/creating-opportunities/bilateral-relations/regions/asean/

[3] http://ec.europa.eu/trade/creating-opportunities/bilateral-relations/regions/asean/

[4] http://ec.europa.eu/trade/creating-opportunities/bilateral-relations/regions/asean/