FedEx Corp. Pledges US$1 Million in Disaster Relief Support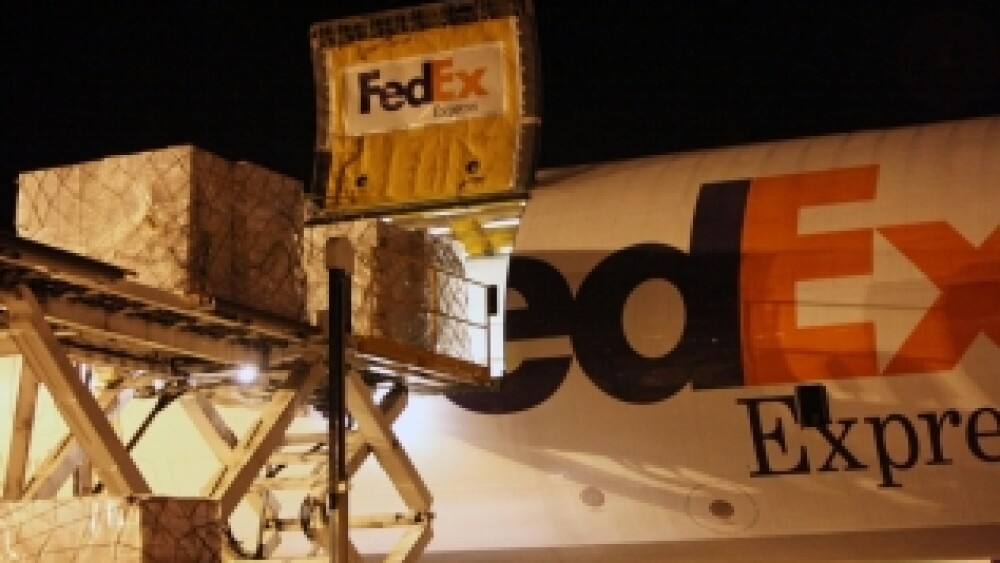 BEIJING, March 23, 2011 – FedEx Corp. (NYSE: FDX), parent company of FedEx Express, has committed US$1 million in cash and in-kind transportation to support earthquake and tsunami relief efforts in Japan. Long-standing relationships with humanitarian organizations will allow FedEx to lend transportation and logistics expertise to support several agencies in their vital relief work following the devastation.
These agencies are The American Red Cross, The Salvation Army, Heart to Heart International, Direct Relief International, Water Missions International, The United Way Worldwide, World Vision, Project Hope and JEN (an NGO in Japan focused on reconstruction and other post-disaster assistance). This support will allow these agencies to provide emergency and humanitarian relief to the earthquake and tsunami victims, including food, shelter, medical supplies, water purification units, blankets and hygiene kits.
"The FedEx team is incredibly saddened by the loss of life and destruction caused by the earthquake in Japan and we extend our deepest sympathy to the Japanese people," said Frederick W. Smith, chairman, president and CEO of FedEx Corp. "FedEx will continue to work closely with several humanitarian and disaster relief organizations in coordinating logistics, assessing needs and providing support where we are best able to help in Japan."
FedEx has a long history of using its global network to deliver important and life-saving aid and support to lessen the pain and loss experienced by victims of natural disasters. Recent relief efforts include:
• Donating $1.8 million, including the transportation of more than one million pounds of critical supplies, to assist those affected by the earthquake in Haiti in January 2010.
• Donating more than $300,000 in cash and $500,000 of in-kind shipping to support relief efforts in China and Myanmar, including a FedEx MD-11 charter flight with more than 250 pallets of critically needed medical supplies.
• Donating pilots' time and aircraft to deliver 77 tons of generators, clothing, blankets, tents, and tools to the victims of a Peruvian earthquake.
• Working with more than 20 government and relief organizations to deliver more than one million pounds of supplies following the tsunamis in Southeast Asia.

About FedEx Corp.
FedEx Corp. (NYSE: FDX) provides customers and businesses worldwide with a broad portfolio of transportation, e-commerce and business services. With annual revenues of $38 billion, the company offers integrated business applications through operating companies competing collectively and managed collaboratively, under the respected FedEx brand. Consistently ranked among the world's most admired and trusted employers, FedEx inspires its more than 290,000 team members to remain "absolutely, positively" focused on safety, the highest ethical and professional standards and the needs of their customers and communities. For more information, visit news.fedex.com
About FedEx Express
FedEx Express is the world's largest express transportation company, providing fast and reliable delivery to every U.S. address and to more than 220 countries and territories. FedEx Express uses a global air-and-ground network to speed delivery of time-sensitive shipments, by a definite time and date with a money-back guarantee .