FedEx China Extends Sponsorship of the China Badminton Team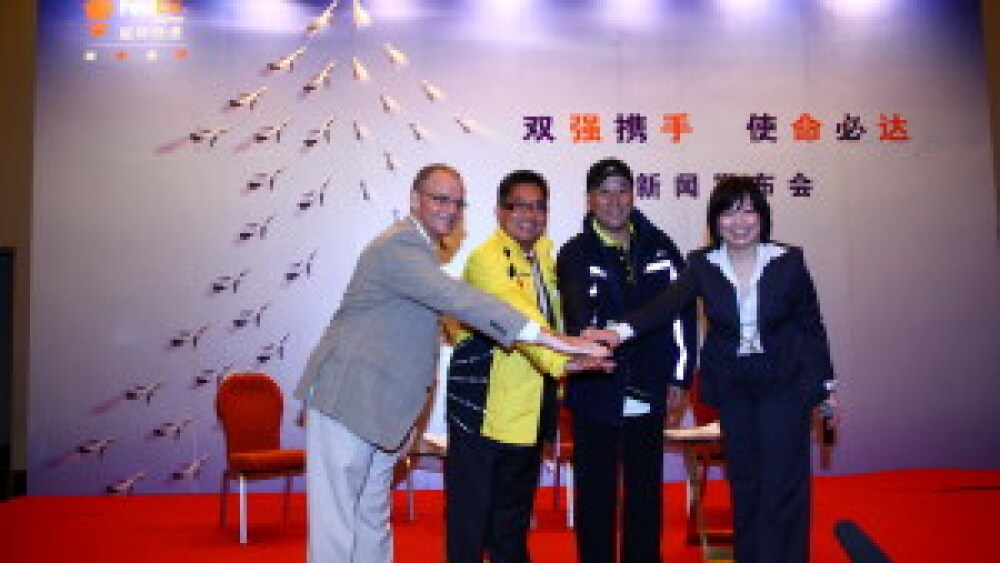 BEIJING, August 20, 2009——FedEx Express (FedEx), a subsidiary of FedEx Corporation (NYSE: FDX) and one of the world's largest express transportation companies, today announced it will extend its sport sponsorship of the China Badminton Team (CBT). This hugely successful partnership once again represents the excellent passion of speed, accuracy and leadership shared by both parties.
FedEx has been a main partner of the China Badminton Team since 2005. Over the less than four years, FedEx supported this great team in various exciting matches, creative and widespread joint-branding campaigns as well as charity initiatives. Extending the sponsorship enables FedEx to continue its commitment to give back to local China communities with unique and interactive programs.
"We are delighted to continue our partnership with this world-class team, and we believe the value and spirit of speed, accuracy, leadership and teamwork are a common mission embodied and shared by both parties." said Eddy Chan, head of FedEx China. "We look forward to a future of numerous mutual successes from this expanded and deepening partnership."
"Our team greatly appreciates having support from our long-standing partner, FedEx, and their effort to keep our team top of mind," said Li Yongbo, head of CBT. "The collective encouragement of FedEx and our fans always keeps us motivated to Live to Win!"
About FedEx Express
FedEx Express is one of the world's largest express transportation companies, providing fast and reliable delivery to more than 220 countries and territories. FedEx Express uses a global air-and-ground network to speed delivery of time-sensitive shipments, by a definite time and date with a money-back guarantee[1].
[1]Subject to relevant terms and conditions
About China Badminton Team
The China Badminton Team (CBT) is the first and the only team in the world to hold the championship titles of Thomas Cup, Uber Cup and Sudiman Cup, after it emerged as the champion of Sudiman Cup in 2005. The team is also a big winner in The Biennial World Badminton Championships and annual open competitions from International Badminton Federation. In the open competitions, CBT secures at least three gold medals in every competition.
---

[1]Subject to relevant terms and conditions