FedEx and TREATS Collaborate Again To Promote Social Integration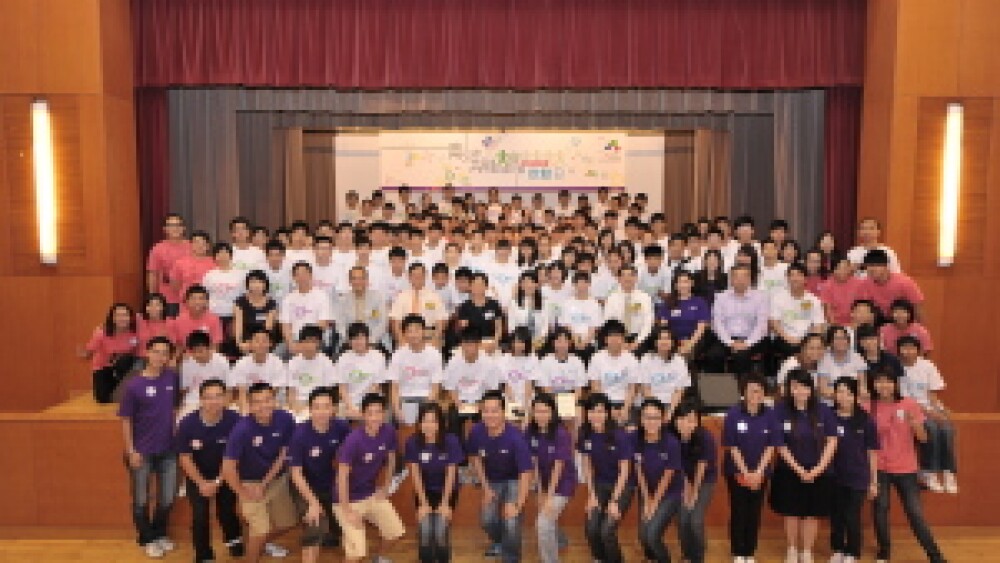 HONG KONG, October 4, 2011—FedEx Express (FedEx), a subsidiary of FedEx Corp. (NYSE: FDX) and the world's largest express transportation company, announced its support to the "Journey to Integration" campaign in Hong Kong for the second consecutive year. The campaign is a joint effort between FedEx and TREATS, a local non-profit organization dedicated to promoting diversity and integration.
The campaign's key objective is to integrate youth of differing abilities and backgrounds by promoting understanding, acceptance, equal participation and embracing individual differences. The campaign includes specifically designed curriculum and recreational activities to help participants enhance their self-confidence, social skills, leadership skills and personal growth.
FedEx employee volunteers, together with TREATS staff and volunteers, will lead 120 "Ambassadors of Integration" – mainstream and special school students aged 12 to 18 – through a number of experiential learning and team-building activities designed to break down stereotyping and social barriers. The activities will culminate in the Grand Finale Carnival in May 2012. This event will be open to the public and trained Ambassadors will demonstrate their learning and experiences through stage performances and hosting of game booths.
"As one of the world's largest express transportation companies, FedEx plays a big part in expanding access to opportunities for businesses and individuals around the globe," said Anthony Leung, managing director of FedEx Express Hong Kong and Macau. "It is this commitment that brings FedEx and TREATS together again this year to work towards an inclusive and integrated Hong Kong. A stereotype-free society drives progress both economically and socially. As tomorrow's leaders, youths in Hong Kong should be empowered to push this momentum to greater heights."
"Since our establishment more than 32 years ago, TREATS has relentlessly promoted integration opportunities for all children regardless of their abilities and backgrounds in Hong Kong" said Kris Tong, director of TREATS. "With the continued generous support from FedEx, we are able to continue building an inclusive and accepting Hong Kong free of unnecessary barriers, stereotypes and discrimination."
The campaign kicked off on September 24 with a pledge ceremony for the Ambassadors of Integration at the Quarry Bay Community Hall. The Ambassadors learned their first lesson on integration through a series of relationship-building games and activities, followed by small group activities and discussions facilitated by FedEx volunteers and TREATS staff.
In 2010, more than 60 FedEx volunteers participated in the FedEx / TREATS "Journey to Integration" program and mentored 120 youths. In addition, FedEx hosted the Ambassadors on visits to FedEx facilities to help the youths learn about teamwork in a real business environment.
FedEx plays an active role in enhancing the quality of youth education in Hong Kong. For the past four years, FedEx has provided monetary and volunteer support to Junior Achievement (JA), implementing the FedEx/JA International Trade Challenge, Company of the Year Program, and Job Shadow Day programs designed to help secondary school students develop business and entrepreneurial knowledge.
About TREATS

TREATS was founded in 1979 and is the registered charity in Hong Kong to provide children's social inclusion and integration services. By use of specially-designed experimental learning, creative games, play and activities, TREATS is dedicated in giving every child a chance to live and participate in an accepting and integrated society. The organization targets all children, youths and families in Hong Kong, including, but not limited to those with mental, physical emotional and social challenges, learning disabilities, children from single parent families, new arrivals and ethnic minorities, and those in poverty. In 2009/2010, TREATS's programmes reached over 91,000 children, young people and families have been benefited.