FedEx and OzHarvest Deliver Meals to Support Australian Communities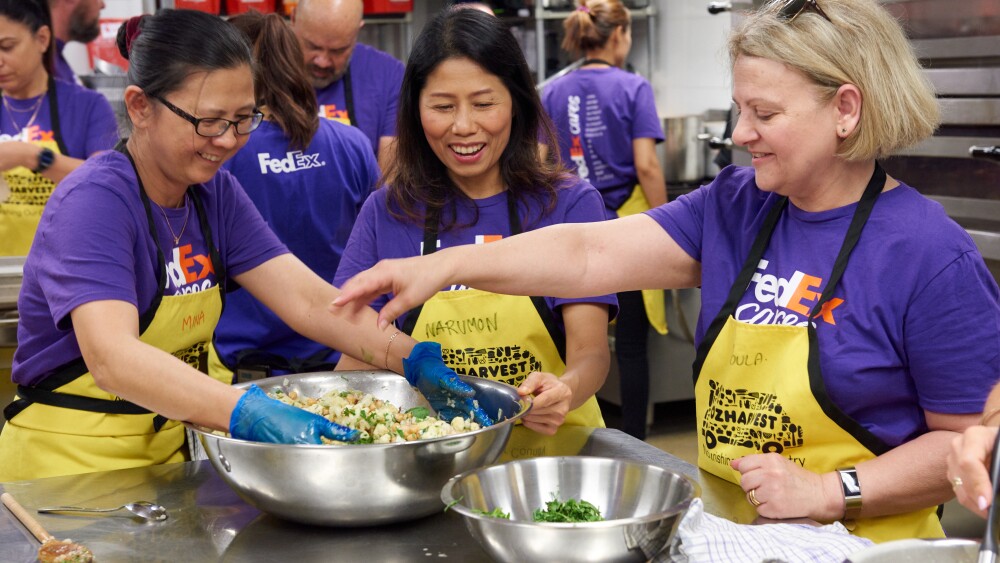 SYDNEY, Australia, November 27, 2019 – FedEx Express, a subsidiary of FedEx Corp. (NYSE: FDX) and the world's largest express transportation company, will continue its long-standing commitment to OzHarvest this week, as employees are set to take part in the Cooking for a Cause program, as part of its FedEx Cares 50 by 50 initiative.
Across Sydney, Melbourne, Brisbane and Perth, 98 FedEx employees will give back to their local communities by volunteering more than 294 hours to support OzHarvest in its efforts to stop good food going to waste and feed those in need. Volunteers will work with OzHarvest chefs to prepare and cook meals using rescued food that can be distributed to those in need.
To celebrate the 50-year milestone of FedEx, the organisation is on a journey to make a positive impact on 50 million people around the world by its anniversary in 2023. By leveraging the business and logistics expertise and passion of its team members, FedEx aims to make a lasting impact on its global communities.
FedEx volunteers have been 'cooking for a cause' with OzHarvest since 2011 and has prepared over 7,000 meals to help feed vulnerable people in communities across Australia.