FedEx and Junior Achievement Empower the Next Generation of Korean Business Leaders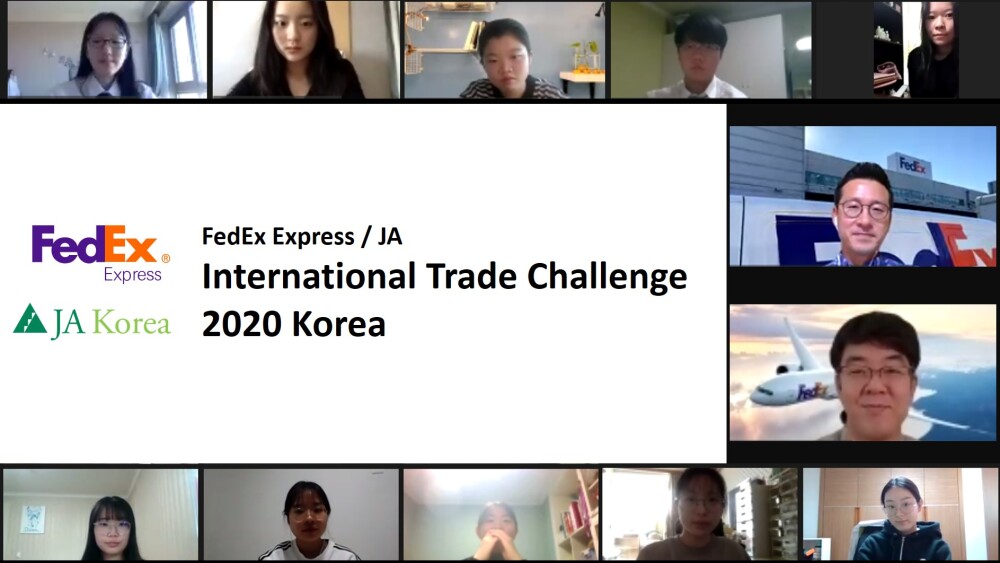 SEOUL, December 24, 2020 — FedEx Express, a subsidiary of FedEx Corp. (NYSE: FDX) and the world's largest express transportation company, together with Junior Achievement (JA) hosted the 2020 FedEx-JA International Trade Challenge Workshop (FedEx-JA ITC) on 19 December 2020.
The annual FedEx-JA ITC is a regional competition that nurtures and builds the entrepreneurial skills of young talent. During the workshop, students gain first-hand knowledge of international trade, business models, finance and risk management, as well as honed their interpersonal skills such as leadership, teamwork and presentation develop and present their business proposals for the competition.
To enhance the safety of FedEx volunteers and the students during COVID-19, the workshop was held online this year. More than 120 high school students participated in the workshop, developing their business plans.
Following the workshop, 10 to 12 shortlisted teams will present their market entry strategies in the Korea local final competition in January 2021. Six students will then be chosen to compete against students from across 10 Asia Pacific markets at the FedEx-JA ITC Asia Pacific finals in March 2021.
In Korea, the FedEx-JA ITC Program has been held for 14 consecutive years, attracting more than 1,800 students. Among them, 72 Korean students competed at the Asia Pacific finals. In 2018, the champion team included a Korean student and a Vietnamese student whose team developed a wearable device for the French elderly that helps prevent falls by monitoring body balance and alerting when someone is at risk. The program continues to provide aspiring youth entrepreneurs with the opportunity to gain a solid foundation on which to build future careers in business.
More information about the 2020 FedEx-JA International Trade Challenge can be found on the JA Korea website www.jakorea.org.