FedEx and Greennovate Raise Environmental Awareness in Wuhan, Hubei Province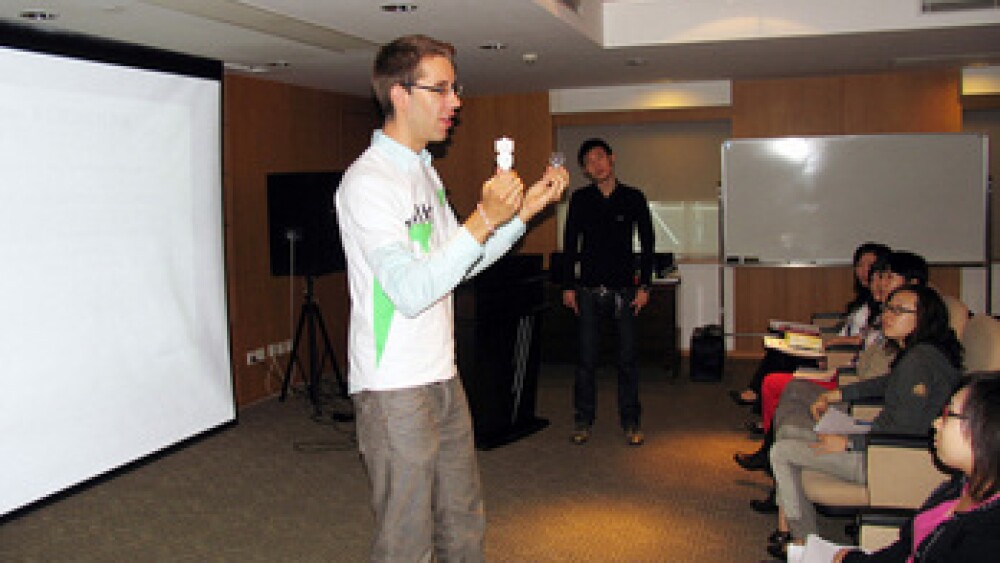 WUHAN, Oct. 23, 2008 – FedEx Express, a subsidiary of FedEx Corp. (NYSE: FDX) and one of the world's largest express transportation companies, has teamed up with the Shanghai-based environmental consulting company Greennovate to bring the environmental awareness program GECKO (Greennovate Environmental Challenge for Kids Outreach) to youth in Hubei province.

"FedEx is committed to protecting and respecting the environment," said Eddy Chan , senior vice president, FedEx China . "We are pleased to work with Greennovate to increase environmental awareness in Hubei Province . Through the GECKO program, FedEx employees in Wuhan will be trained about the environment and then as volunteers will share their knowledge with the local community."

Through Greennovate's environmental "Train the Trainer" program, FedEx employees based in Wuhan will learn environmental basics and presentation skills so they will be able to deliver presentations to youth in surrounding schools. Greennovate will work closely with the FedEx employees to tailor a customized curriculum for youth in Wuhan , with topics specific to the environmental concerns of the area.

The goal is to build a solid understanding of environmental basics as well as get employees directly involved in raising environmental awareness in their community. As part of the "Train the Trainer" program, Greennovate will provide a standard GECKO program to two Wuhan schools over the next the six months.