FedEx and Food Angel Turn Food Waste into a Win-Win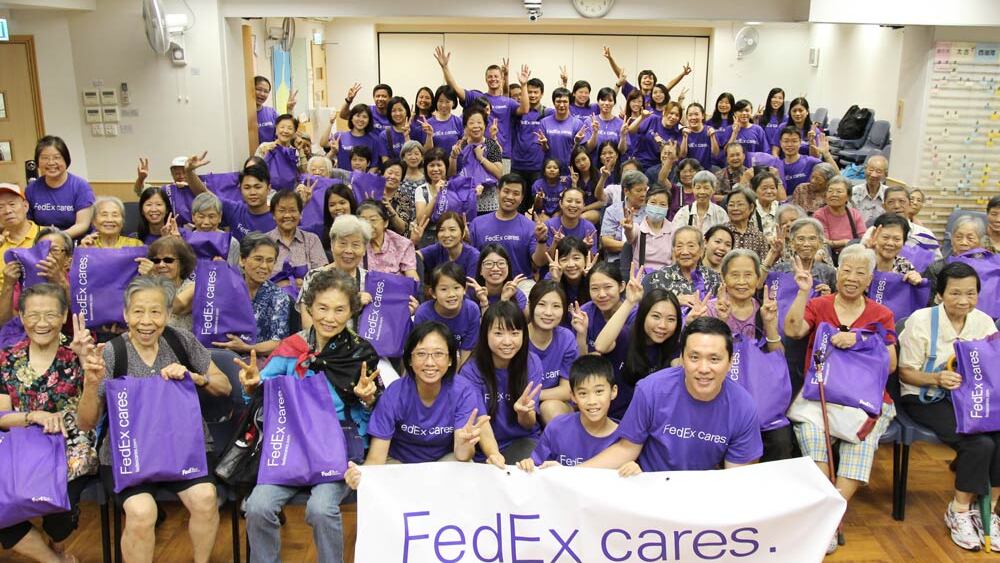 HONG KONG, September 22, 2014 — As a small city, Hong Kong wastes about 3,600 tons of food every day, constituting nearly 40 percent of all municipal solid waste disposal at landfills[1]. At the same time, more than 1.5 million people in the city suffer from food insecurity and one in three seniors struggle to meet their basic nutritional needs[2].

To promote food waste reduction and alleviate hunger, FedEx Express (FedEx) and Food Angel Hong Kong joined hands to organize a week-long food drive. FedEx dedicated its vehicles to rescue more than 1,200 kilograms of edible surplus food that would otherwise end up as landfill from grocery stores and restaurants. Using the surplus food, 52 FedEx volunteers then helped prepare 500 food packs and deliver them to the elders in need. The drive was part of the seventh annual FedEx Cares Week, a worldwide initiative where FedEx team members in 12 Asia Pacific markets[3] give back to their communities between September 20 and 28.

"At FedEx, we create access that connects not only people with possibilities, but also social and environmental sustainability," said Anthony Leung, managing director, FedEx Express, Hong Kong and Macau. "By connecting redundant food with people in need, the food drive demonstrates the power of access. It is thanks to our FedEx volunteers that we are empowered to turn food waste into a win-win that betters the lives of the less fortunate as well as the health of our planet."

Across the region, FedEx Cares Week activities will have a strong community and sustainability focus. About 1,000 FedEx volunteers in Asia-Pacific are expected to take part in 36 community activities. This is part of a global FedEx initiative involving team members all around the world.

For more information about FedEx Cares Week and FedEx commitment to volunteerism and the Asia Pacific communities it serves, please visit facebook.com/FedExAPAC.
---
[1] "Hong Kong Blueprint for Sustainable Use of Resources 2013-2022" by the Environment Bureau of Hong Kong.

[2] Feeding Hong Kong, feedinghk.org/hunger-in-hk.

[3] Australia, China, Hong Kong, Japan, Korea, Malaysia, New Zealand, the Philippines, Singapore, Taiwan, Thailand and Vietnam