FedEx and China Badminton Team Promote Child Pedestrian Safety in Shanghai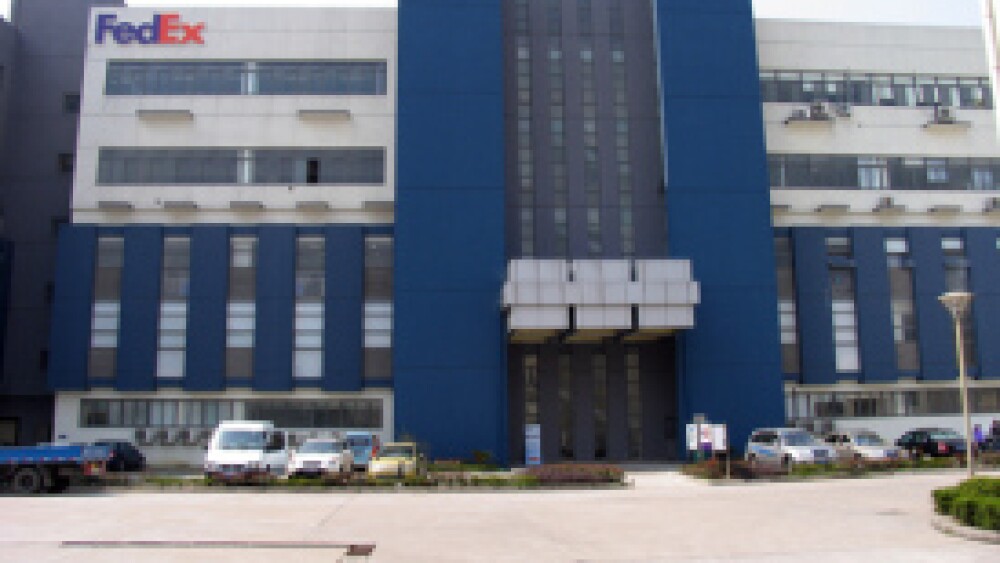 SHANGHAI , Dec. 6, 2010 - FedEx Express and Safe Kids Worldwide, a global non-profit organization, were joined by the China Badminton Team to promote the Safe Kids Walk This Way program. China Safe Kids Walk This Way Ambassador and head coach of the China Badminton Team, Li Yongbo, along with star players, promoted child pedestrian safety in the Yanji Residential Community of the Shanghai Yangpu District.

At the event, Li Yongbo, the badminton players and FedEx volunteers called on drivers to slow down when they drive through the school areas, to watch for children and to be mindful of school buses on the road. FedEx volunteers and the badminton team conducted a "To Know A Vehicle" activity, which taught children about blind spots and how to identify the meaning of the different colored lights on the back of a car. Li Yongbo also joined government officials in kicking off the Yanji Residential Community school safety campaign.

Li Yongbo began serving as the "China Safe Kids Walk This Way Ambassador" in 2006. Ever since, he and the China Badminton Team have played a leading role in promoting the Safe Kids Walk This Way program to raise social awareness of pedestrian safety.

"Children are our future and we need to make sure that we provide them with a safe environment in which to live and learn," said Li Yongbo. "I urge our fans drive carefully and always be mindful of pedestrians."

FedEx and Safe Kids Worldwide launched the Walk This Way program in the U.S. in 1999 to promote safety awareness for children all over the world. Since it was introduced to China in April 2004, the program has sponsored safety education for more than 2.4 million students through in-school programs.

FedEx has been a main supporter of the China Badminton Team since 2005. As a sponsor, FedEx not only promotes its brand, but also joins the team in giving back to the community through various charitable initiatives.

About FedEx Express

FedEx Express is one of the world's largest express transportation companies, providing fast and reliable delivery to every U.S. address and to more than 220 countries and territories. FedEx Express uses a global air-and-ground network to speed delivery of time-sensitive shipments, by a definite time and date with a money-back guarantee[1].

About FedEx Corp.
FedEx Corp. (NYSE: FDX) provides customers and businesses worldwide with a broad portfolio of transportation, e-commerce and business services. With annual revenues of $36 billion, the company offers integrated business applications through operating companies competing collectively and managed collaboratively, under the respected FedEx brand. Consistently ranked among the world's most admired and trusted employers, FedEx inspires its more than 285,000 team members to remain "absolutely, positively" focused on safety, the highest ethical and professional standards and the needs of their customers and communities. For more information, visit news.fedex.com.
About Safe Kids Worldwide
Safe Kids Worldwide is a global network of organization, whose mission is to prevent unintentional childhood injury, a leading killer of children ages 14 and under. Based on the
U.S.
model, which has contributed to a 45 percent decline in the rate of unintentional childhood injury deaths since its inception in 1987, more than 450 Safe Kids coalitions in 20 countries promote child safety by bringing together health and safety experts, educators, corporations, governments and volunteers to educate and protect families. For more information, visit
http://www.safekidsworldwide.org
---
[1] Subject to relevant terms and conditions