FedEx Adds XL to its Pack Options in Asia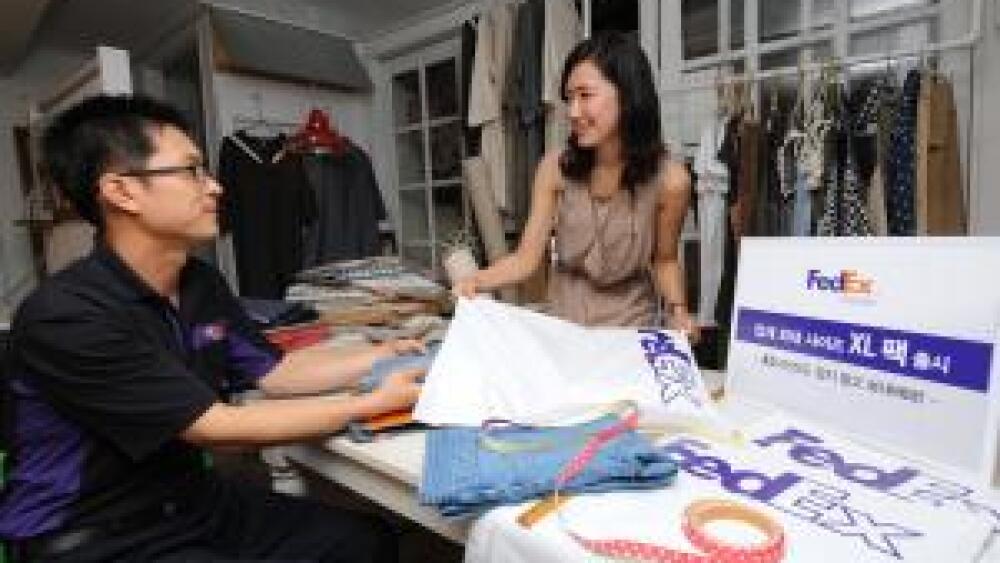 Seoul, Aug. 22, 2011 —FedEx Express (FedEx), a subsidiary of FedEx Corp. (NYSE: FDX) and the world's largest express transportation company, today announced the launch of a new Extra Large Pack (XL Pack) in 15 major Asia Pacific markets including Australia, China, Guam, Hong Kong, Indonesia, Japan, Korea, Macau, Malaysia, New Zealand, Philippines, Singapore, Taiwan, Thailand, Vietnam.
The new FedEx XL Pack is 90 percent larger than a FedEx Large Pack, and can be used for both document and non-document shipments, such as garment samples and e-commerce shipments. The XL Pack allows customers to make larger shipments while enjoying cost-efficient FedEx International Priority Pack rates . The XL Packs are available free of charge when customers ship with FedEx.
"FedEx always aims to provide our customers with flexible shipping options to accommodate their diverse requirements," David L. Cunningham Jr., president, Asia Pacific, FedEx Express. "With this Extra Large Pack, customers now have a new option at their disposal when they plan their packaging and shipping".
The XL Pack is made of recyclable polyethylene and contains a minimum of 15% post-industrial recycled content. For more than a decade, FedEx has worked to minimize the environmental impact of the packaging wherever possible by using recycled content and maximizing recyclability while encouraging customers to use materials efficiently and recycle materials whenever possible. The XL Pack is the latest demonstration of this commitment.