FedEx and 7-Eleven Introduce 24/7 Self-Collection Service in Hong Kong
Customers and Online Shoppers to Benefit from Greater Flexibility and Convenience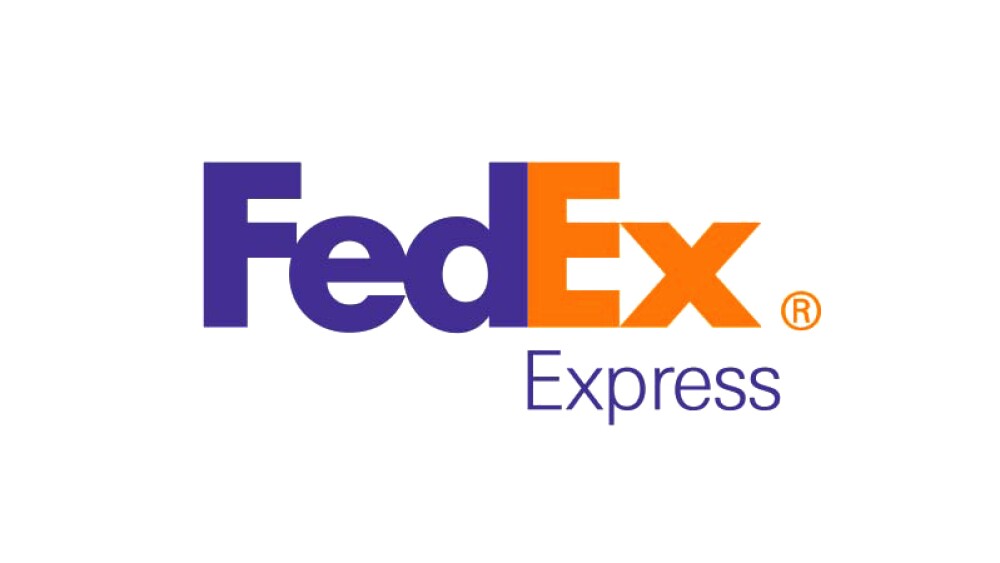 HONG KONG, November 21, 2016 — FedEx Express (FedEx), a subsidiary of FedEx Corp. (NYSE: FDX) and the world's largest express transportation company, and 7-Eleven, the largest convenience store chain in Hong Kong, today announced the introduction of FedEx 7-Eleven Self-collection Service across Hong Kong.
At no additional charge, customers and online shoppers can now enjoy greater flexibility and convenience by having the option of picking up their FedEx packages[1] at selected 7-Eleven stores of their choice at any time of the day and week[2].
To take advantage of the new service, customers simply need to reply to their FedEx pre-delivery notification message and indicate their preferred 7-Eleven location. They will then receive an SMS message with the pick-up details[3]. Customers are required to present both the Air Waybill number and SMS message at their chosen 7-Eleven store upon pick-up.
"Increasingly, customers are asking for more flexibility, from the way they ship to the way they receive packages," said Anthony Leung, managing director, FedEx Express, Hong Kong and Macau. "Our retail service network expansion through 7-Eleven not only builds on our last-mile delivery capabilities, but also demonstrates our ongoing commitment to responding to the evolving needs of the market. In addition, the new package self-collection service will bring significant value to the fast-growing e-commerce sector, as online shoppers no longer have to worry about missing their deliveries."
"Through the strategic collaboration with FedEx, 7-Eleven makes use of our extensive store network, easy-to-access store locations and around-the-clock operations to bring value to customers," said Rose Yeung, sales and marketing director, 7-Eleven Hong Kong and Macau. "They can simply drop by 7-Eleven to pick-up their packages at their convenience, making their shopping experience easier and more flexible. This is another step forward in expanding our service portfolio, which includes bill payment, ticketing, self pick-up and donation etc, making us the ultimate one-stop service solution for our customers and business."
For more information about the FedEx 7-Eleven Self-collection Service, visit http://www.fedex.com/hk_english/dropoff/?tab=tab4.
About 7-Eleven Hong Kong
7-Eleven Hong Kong has been established in Hong Kong for 35 years. Its extensive store network with more than 900 stores in town has been serving the people of Hong Kong with a dedication to offering quality and innovative products and services, including a wide variety of convenient and innovative services such as 7-Fans loyalty programme, ticketing, bill payment services and self pick-up services etc. 7-Eleven offers different kinds of payment methods to the consumers, including Apple Pay, Octopus, EPS, credit cards and contactless payment services, as well as cash withdrawal service. 7-Eleven is also committed to developing fresh food items and introduced freshly ground coffee namely Daily Café in 2005, to ensure that customers are provided with convenient and delicious food offerings round the clock. 7-Eleven actively fulfills its corporate social responsibility, organizing and participating in various environmental and community programmes in order to contribute to the society.
About FedEx Express
FedEx Express is the world's largest express transportation company, providing fast and reliable delivery to more than 220 countries and territories. FedEx Express uses a global air-and-ground network to speed delivery of time-sensitive shipments, by a definite time and date supported by a money-back guarantee[4].
About FedEx Corp.
FedEx Corp. (NYSE: FDX) provides customers and businesses worldwide with a broad portfolio of transportation, e-commerce and business services. With annual revenues of $58 billion, the company offers integrated business applications through operating companies competing collectively and managed collaboratively, under the respected FedEx brand. Consistently ranked among the world's most admired and trusted employers, FedEx inspires its more than 400,000 team members to remain "absolutely, positively" focused on safety, the highest ethical and professional standards and the needs of their customers and communities. To learn more about how FedEx connects people and possibilities around the world, please visit about.fedex.com.
[1] The service is only applicable to shipments of up to 10 kilograms in weight and 105 cm in dimensions (i.e. the sum of length, width and height, each of which should not exceed 70 cm), and with a total value for customs of no more than US$500 per shipment. with dimensions of no more than 105cm (Length+Width+Height, with no sides longer than 70cm), and a total declared value for carriage under USD 500, qualify for this service.with dimensions of no more than 105cm (Length+Width+Height, with no sides longer than 70cm), and a total declared value for carriage under USD 500, qualify for this service.
[2] Customers have to pick up the packages within five days of the arrival of the packages at their chosen 7-Eleven location. Otherwise, the packages will be returned to FedEx. The FedEx money back guarantee does not apply to this service.To use this service, the AWB number and relevant contact information must be provided. FedEx SMS message must be shown and customer signature is needed when picking up shipments at 7-Eleven stores.
[3] Customers should take due caution in disposing the FedEx SMS message. Any unintended sharing of the FedEx SMS message with others may potentially lead to loss of shipment. FedEx is not (and shall not be) liable for any damage to (and/or loss of) shipment resulting from customers' sharing (whether intended or unintended) of the FedEx message with others.
[4] Subject to relevant terms and conditions.