Customers with Critical Shipments Benefit from Launch of FedEx 'Priority Alert' Services in Asia Pacific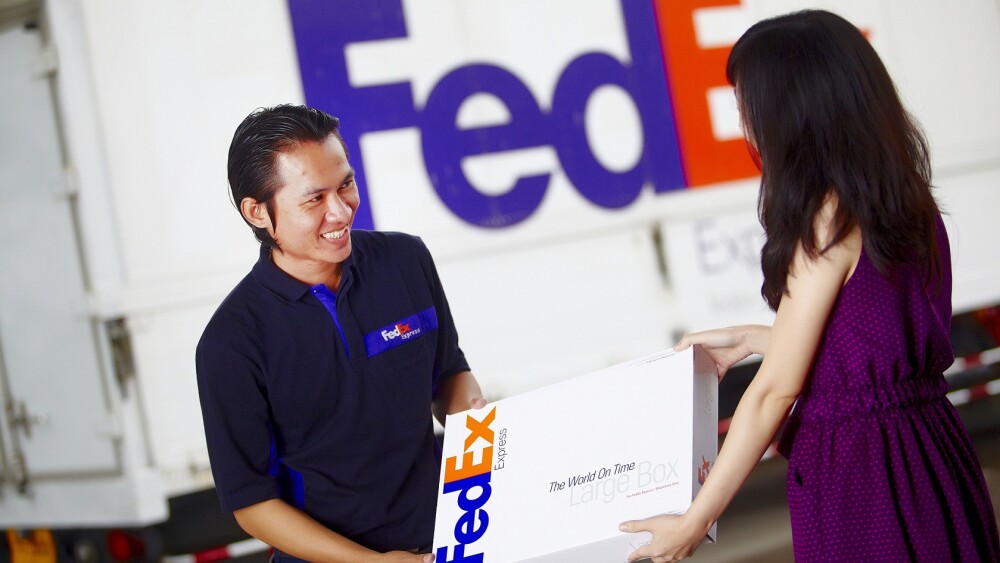 HONG KONG, October 12, 2012—FedEx is offering added connections and peace of mind for Asia Pacific customers who require the highest level of reliable monitoring for their time and temperature-sensitive shipments.
FedEx Express, a subsidiary of FedEx Corp. (NYSE: FDX), has launched its FedEx Priority Alert® and FedEx Priority Alert Plus inbound and outbound services in 10 Asia Pacific markets from October 1. These contract-only services, which had been exclusive to the U.S., are now available to Asia Pacific customers in Australia, China, Hong Kong, Japan, Korea, Malaysia, New Zealand, Singapore, Taiwan and Thailand. This is part of a global expansion of FedEx Priority Alert services to more than 70 international markets, including Asia Pacific.
Wrapped with a bright pink tape, FedEx Priority Alert packages stand out from the rest, signaling their priority status when it comes to loading and unloading. Because FedEx Priority Alert customers ship critical materials for the financial, aerospace, electronics, manufacturing and healthcare industries, they need to know their packages are well monitored when minutes matter most. This is why the service also offers 24/7 support from a team of dedicated global service analysts. These specially-trained analysts provide an added level of proactive monitoring and notification of the status of a shipment, whether it's moving through Asia or internationally.
FedEx Priority Alert Plus goes one step further—proactive recovery. Designed primarily for the unique needs of the healthcare industry, Priority Alert Plus includes added services to preserve critical shipments, such as dry ice replenishment, gel pack reconditioning and access to cold storage to keep potentially life-saving shipments safe, all while protecting the integrity of the contents from start to finish.
"FedEx Priority Alert services are another way that FedEx is responding to the specialized needs of our customers in Asia Pacific, which features FedEx trademark quality service and reliability for the most critical international shipments. With industry-specific considerations, Priority Alert will provide FedEx customers with even greater confidence in the safety of life-saving shipments and 24/7 end-to-end visibility for business critical shipments," said David L. Cunningham Jr., president, FedEx Express Asia Pacific.
"The launch of these monitoring services in Asia Pacific also highlights the company's commitment to strategic international growth designed to bring the global marketplace closer to our customers."
###