Consumer Behavior Study Reveals Singapore's Online Shopping Habits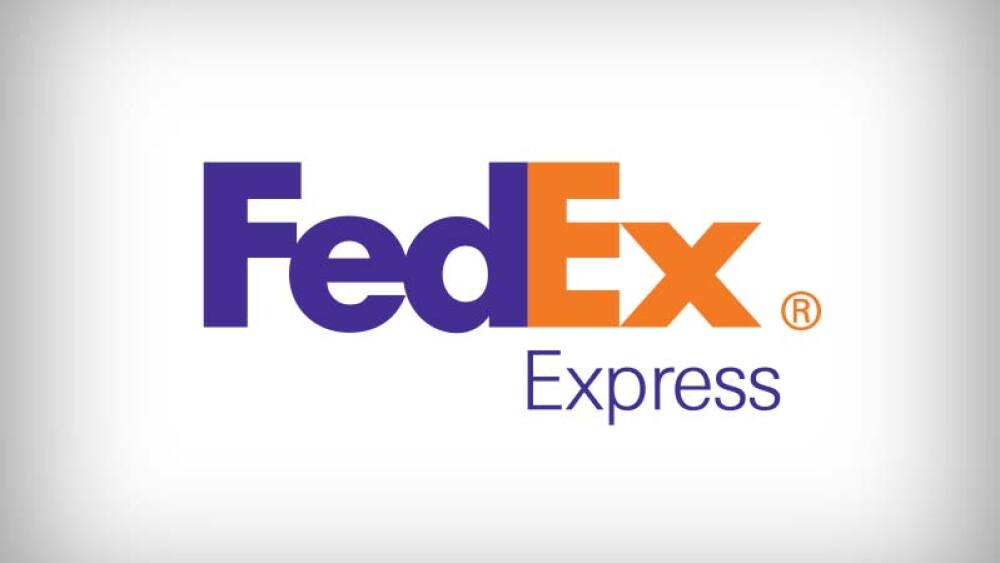 Popularity of Online Shopping Provides Significant Opportunity for SMEs

SINGAPORE, February 10, 2015 — FedEx Express, the world's largest express transportation company and a subsidiary of FedEx Corp. (NYSE: FDX), today unveiled the results of a research study into global consumer behavior around cross-border e-commerce. Conducted by independent research firm Forrester Consulting, the FedEx-commissioned study reveals that Singaporean consumers have truly embraced e-commerce, with one fifth of Singaporeans surveyed allocating up to half of their monthly discretionary spending on online shopping*.

The study revealed the most popular items being bought online in Singapore, with 61% of respondents saying that they predominantly purchased clothes and accessories, and over one third of respondents saying that they purchased consumer electronics online**.

The study also indicated that Singaporeans are increasingly using digital pay methods, with 76% of Singaporeans using digital payment platforms to pay for their online shopping, compared to only 36% of people surveyed in the wider Asia Pacific region**.

"This study shows that Singapore has truly embraced the online shopping phenomenon. It also suggests a considerable opportunity for SMEs in Singapore and the wider region to tap into this demand for an online shopping experience," said Kevin O'Hearn, regional vice president of South Pacific, FedEx Express. "Asia Pacific now has the largest e-commerce market size in the world1 and this study reinforces the view that in Asia Pacific online retailers are winning significant market share over traditional brick and mortar shops."

Through its exhaustive analysis of global trends in online shopping behavior when purchasing goods from overseas, the study arrives at five key recommendations for SME online retailers*. These are:


SMEs should pay attention to their international traffic and business. A large number of merchants surveyed reported that their international business had started unintentionally, through overseas customers finding them through web searches and online advertisements. Monitoring this traffic can help to inform future business strategy.

SMEs should research how other merchants successfully market their goods. Explore what has made other SME sites successful including their logistics offerings and how the purchase process works.

SMEs should decide whether to go broad or narrow. Whether to attempt to serve many markets or focus on a few key ones is likely to be dictated by whether the products on sale have broad appeal and logistics considerations that may make it easier to serve some markets than others. SMEs that decide to focus on a small number of key markets may decide to invest more in services such as website translations, web advertising, and broader payment offerings.

SMEs should focus on limited geographies at first. This enables them to 'test the water' with less risk. Each country will have its specific requirements and complexities. Being able to meet customer expectations in the initial markets helps to ensure success as SMEs expand their reach.

SMEs should identify the right resources. The company's international strategy and type of business will determine what the company needs from its selling and logistics resources—with particular emphasis on services and offerings that will matter to customers in the company's target markets. For example, companies that offer return services to their customers need logistics providers that can handle international returns smoothly and efficiently.
"At FedEx, many of our new customers are from the SME sector. What we're increasingly hearing from them is their desire to break into new markets where they have not previously had a presence," said O'Hearn. "With this study we are better able to understand the challenges and opportunities that these small businesses face in making an impact outside of their home market. At the same time, the findings will also help us further hone our portfolio of services to support the evolving requirements of SMEs."

To view the full thought leadership paper, "Seizing The Cross-Border Opportunity", a commissioned study conducted by Forrester Consulting on behalf of FedEx, visit www.fedex.com/ecommerce
About the research study
Forrester conducted an online survey in September 2014 of 9,006 global online consumers and interviewed 34 small and medium size businesses with international e-commerce operations in Australia, Brazil, Canada, China, Colombia, France, Germany, Hong Kong, India, Italy, Japan, Mexico, Puerto Rico, Singapore, South Korea, the UK, and the US to evaluate the current attitudes toward and experiences with cross-border shopping and order fulfillment, including the challenges and concerns faced by both groups in expanding these practices. Consumer survey participants included those aged 18 or older who have ordered a physical item shipped to themselves or another recipient over the internet within the past 12 months. Small and medium-size business interviewees were asked about the factors leading to their decisions to start an international e-commerce business, their experiences and challenges with fulfilling such orders, and the factors that may enable them to expand this practice. The study took place between July and September 2014.

About FedEx Express
FedEx Express is the world's largest express transportation company, providing fast and reliable delivery to more than 220 countries and territories. FedEx Express uses a global air-and-ground network to speed delivery of time-sensitive shipments, by a definite time and date supported by a money-back guarantee2 .

About FedEx Corp.

FedEx Corp. (NYSE: FDX) provides customers and businesses worldwide with a broad portfolio of transportation, e-commerce and business services. With annual revenues of $47 billion, the company offers integrated business applications through operating companies competing collectively and managed collaboratively, under the respected FedEx brand. Consistently ranked among the world's most admired and trusted employers, FedEx inspires its more than 300,000 team members to remain "absolutely, positively" focused on safety, the highest ethical and professional standards and the needs of their customers and communities. For more information, visit newsroom.fedex.com/newsroom.
NOTE TO EDITORS: FedEx Express press releases are available on the World Wide Web at newsroom.fedex.com/newsroom.
---

* Seizing The Cross-Border Opportunity, a commissioned study conducted by Forrester Consulting on behalf of FedEx, December 2014
** A commissioned survey conducted by Forrester Consulting on behalf of FedEx, August 2014.
1. European B2C E-commerce Report 2014
2. Subject to relevant terms and conditions