Case Study: FedEx Takes Family Fish Business to Global Markets, Fast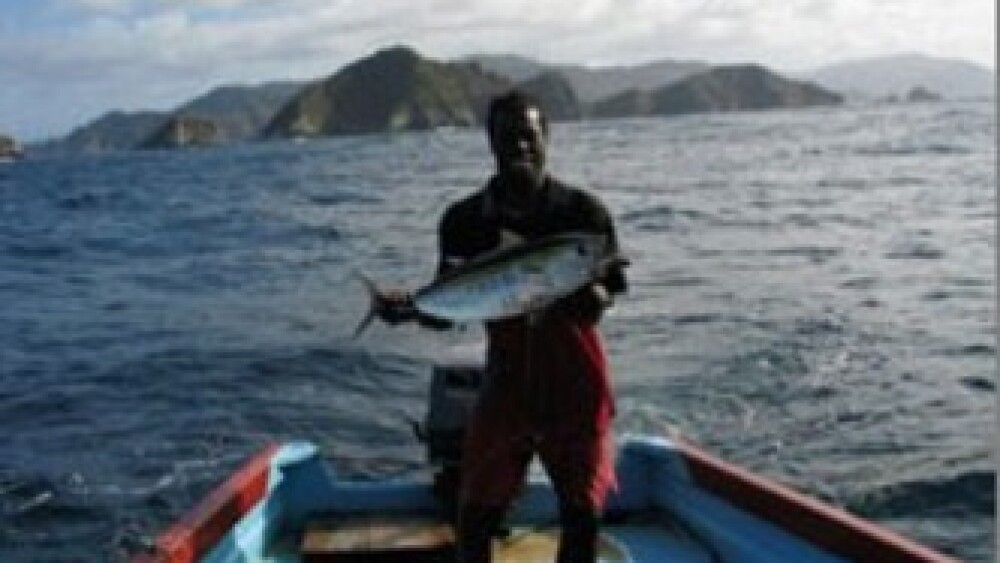 Tobago Wild is a Tobago-based hand-lined fresh fish exporter to the finest restaurants in the United States. This three-year-old, family-owned business started by Michael Dimin has flourished for him and the more than 100 local fishermen working the traditional pirogue boats in the pristine Caribbean waters of the West Indian Archipelago.

Tobago Wild promises customers its product will move "from hook to kitchen in less than 36 hours." From New York City to Los Angeles, Tobago Wild's never-frozen Wahoo, grouper, black fin tuna, mahi-mahi, amberjack and red snapper make daily appearances on the plates of discerning foodies.

Challenge and Opportunity

On a family vacation to the Tobagonian fishing village of Charlotteville, Michael discovered that by selling directly to the restaurants he could reduce his costs considerably and provide a fresher product.

Moving fresh food across borders requires a certain degree of coordination to maintain the products' integrity and meet FDA requirements. However, moving sushi-grade fresh fish, which may never be frozen, calls for even greater attention to time in transit and delivery. Discerning chefs rely on daily shipments for their fresh fish supply and shouldn't have to worry about customs clearance and brokerage.

Tobago Wild needed guaranteed air transportation capacity, customs brokerage, FDA clearance and timely delivery for the business to be successful. A first attempt with a basic commercial airliner in January 2005 limited shipments to New York City, and from there, only as far as its one delivery truck could travel in a day.

Eager to improve the situation for his business after one year, Michael approached FedEx for a solution to his shipping and brokerage constraints.

FedEx Express Solutions

"When Michael approached us, FedEx Express had been serving Trinidad and Tobago for 20 years, primarily providing document services," said Gamal Hallim, Corporate Account Executive for FedEx Express, based in Trinidad. "This was the first time we had been approached to ship fresh fish out of Trinidad. The amazing thing is we didn't do anything differently logistically," Hallim notes. "What was different was the customer's need to move perishables overnight."

Beginning in January 2006, FedEx Express worked closely with Tobago Wild to understand its business and what it needed from a logistics provider in order to be successful. Daily flights would begin leaving Trinidad with 1,000 pounds of fish, packed in ice, pulled from the ocean just hours before.

The daily shipments with electronic manifests are pre-cleared by customs before the flight to Memphis even touches the ground, and within three hours the FDA and customs-cleared food is on its way to 20 waiting trucks in New York, Chicago, Los Angeles, Boston and Washington D.C. Housing its own FDA inspection and clearing offices at the Memphis Hub saves FedEx customers hours or even days of valuable time. And based on the customer's needs FedEx added capacity to the market.

The Result

By leveraging the capabilities of the FedEx companies, FedEx was able to reduce Tobago Wild's high daily customs brokerage fees, as well as lower its delivery costs by providing coordination and distribution services – all through a single point of contact. Thanks to the savings and improved logistics capabilities, this company has tripled its volume in its 16 months with FedEx Express.

Tobago Wild can now ship its fish throughout the United States to meet the strong demand being generated by word-of-mouth. And true to its promise, Tobago Wild's goods reach their destination within 36 hours of being pulled out of the water.

A recent testimonial on Tobago Wild's Web site from a New York restaurateur calls Michael's business a "direct connection to the fishermen of Tobago."

"FedEx really has allowed me to grow my export business from a one-town operation to any-town operation," Michael says. "It's as if my fishermen are taking it right to the table."