Asia Pacific SMEs that Export Are Twice as Likely to Achieve Double-Digit Growth
Despite this, 64% of Small Businesses in the Region are Not Yet Harnessing this Opportunity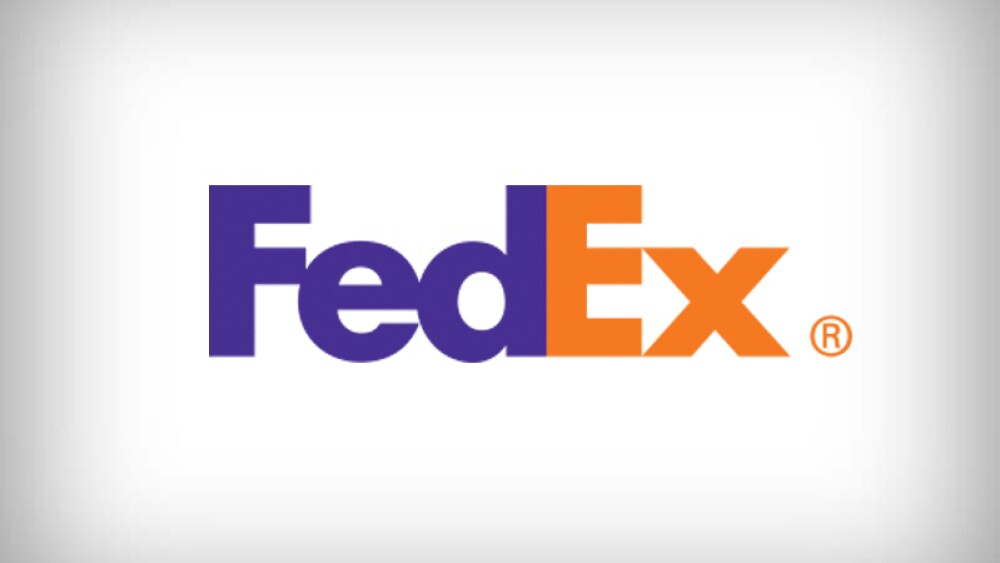 HONG KONG, November 9, 2015 — Small- to medium-size enterprises (SMEs) in Asia Pacific (APAC) that export to overseas markets are twice as likely to be experiencing growth of 11% or more than SMEs that do not export, according to a new global research study commissioned by FedEx Express (FedEx), a subsidiary of FedEx Corp. (NYSE: FDX) and the world's largest express transportation company. In the survey that includes six key markets in the region[1], 22% of exporting SMEs reported that they were growing rapidly, compared to just 11% of SMEs that sell only in their home market.
The independent study, entitled Global opportunities: Examining import and export trends among small businesses, reveals the considerable revenue opportunities on offer to SMEs that export. In APAC, SMEs reported that exports generate an average of US$1.8 million in revenue each year—the highest of the four global regions in the study. In certain APAC markets, this figure was far higher: Taiwanese SMEs generate an average of US$2.8 million in revenue per year from exports, the highest level of export-driven revenue in the study, while Hong Kong SMEs came in second place, generating an average of almost US$2.6 million.
"Small businesses are a critically important part of the Asia Pacific economy, and this study shows how they are able to thrive when they grasp the opportunity to sell to markets beyond their own borders," said Karen Reddington, president, FedEx Express Asia Pacific. "However, while many Asia Pacific SMEs see the potential of exporting, they are not confident in their ability to translate that potential into business success as they feel they lack the necessary advice and support. This should serve as a wake-up call to all stakeholders. Helping SMEs to succeed in overseas markets can only be good for the entire region."
Despite this significant opportunity, many SMEs are still hesitant about targeting overseas markets. Currently, only 36% of APAC SMEs are exporting, despite a much higher proportion (77%) recognizing that there is a whole world of customers out there.
One of the reasons for this seems to be a lack of advice and support. Only 10% of APAC SMEs believe that they already have sufficient support to succeed in international markets – the lowest level among the four regions in the study.
Logistics plays a vital role in tackling this confidence gap. SMEs in Taiwan and Singapore ranked logistics providers as their top source of expertise on exporting, and SMEs in five out of six APAC markets rank logistics providers among their top sources. A reliable logistics service provider plays an important role in connecting SMEs with overseas opportunities and shaping the experience that SMEs provide to their customers.
Despite the perceived barriers, SMEs are optimistic about the prospect of exporting in the future. Some 52% of APAC SMEs anticipate they will be doing so by 2020, an increase of 16% on the current level. They are even more positive when it comes to international business growth: 61% anticipate greater revenue from overseas business in five years' time, compared to just 45% that predict this for their domestic business.
The study was conducted by market research consultancy Harris Interactive on behalf of FedEx Express to provide insights into global import and export behavior among SMEs and the challenges they face. Completed in September 2015, the results are based on interviews with 6,891 senior executives from 13 markets[2] across four regions[3] , including 3,315 from the APAC.
About the research study
Completed in September 2015, Harris Interactive carried out 6,891 interviews with senior executives in SMEs in 13 markets spanning four global regions. Interviews were split equally by country with a representative mix of company sizes: micro (1-9 full-time employees), small (10-49 full-time employees) and medium (50-249 full-time employees). The sample size was approximately 500 respondents per market.
About FedEx Express
FedEx Express is the world's largest express transportation company, providing fast and reliable delivery to more than 220 countries and territories. FedEx Express uses a global air-and-ground network to speed delivery of time-sensitive shipments, by a definite time and date with a money-back guarantee[4].
About FedEx Corp.
FedEx Corp. (NYSE: FDX) provides customers and businesses worldwide with a broad portfolio of transportation, e-commerce and business services. With annual revenues of $48 billion, the company offers integrated business applications through operating companies competing collectively and managed collaboratively, under the respected FedEx brand. Consistently ranked among the world's most admired and trusted employers, FedEx inspires its more than 325,000 team members to remain "absolutely, positively" focused on safety, the highest ethical and professional standards and the needs of their customers and communities. For more information, visit newsroom.fedex.com/newsroom.
[1] China, Hong Kong, Japan, Singapore, South Korea and Taiwan
[2] Brazil, China, Colombia, France, Germany, Hong Kong, India, Italy, Japan, Singapore, South Korea, Spain and Taiwan
[3] Asia Pacific; Europe; Latin America & Caribbean; Middle East, India and South Africa
[4] Subject to relevant terms and conditions