82 Teens Demonstrate How Their Businesses Can Impact the World Positively as part of FedEx Access Award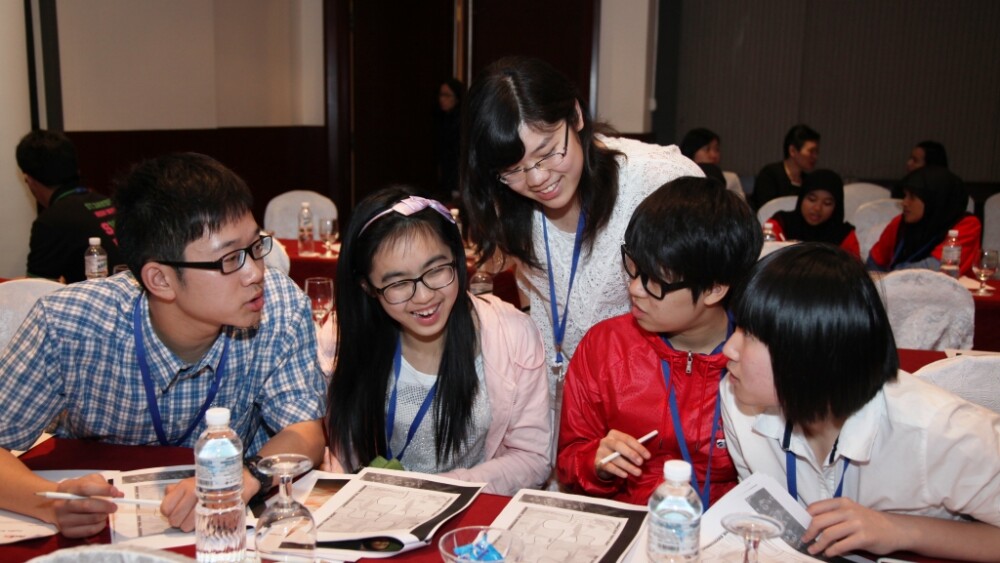 HONG KONG, February 28, 2013—Student-run company, UniStyle, from Turkmenistan won the annual FedEx Access Award at the 2013 Asia Pacific Junior Achievement Company of the Year Competition in Kuala Lumpur, Malaysia. The students beat 16 other competing teams with a comprehensive business plan that demonstrated the most potential for business growth and global expansion as well as its positive impact on the society through job creation and environmental sustainability.
UniStyle comprises of five young entrepreneurs from Turkmenistan with a common goal of driving sustainable economic growth for their country. The teenagers created a novel thermo bag called MyBag with materials such as cane, recycled jeans, wadding, felt, and acorn which were canvassed from local factories and industries, and were materials which would have otherwise been disposed as waste. UniStyle impressed the judges by demonstrating how their business can help create jobs, grow small businesses in their local community, improve the environment and spur global development.
"We were overwhelmed when we heard our company being announced as the winner of the FedEx Access Award! At the FedEx Access seminar, we learnt that good business is not all about profit. We started thinking about how our business can help improve our community and our environment; and how we can involve other people in the process to make this a better world. We are very inspired and with what we have learnt, we want to become a company that experiences Access every day," said Nurali Mamedov, President of UniStyle.
Sponsored by FedEx, the FedEx Access Award is part of the JA Company of the Year competition and helps participants understand the value and impact of global access. During the competition, 7 FedEx employees facilitated the FedEx Access Seminar to help students grasp the concept of global access. The winning team was then selected by a special FedEx jury from a total of 82 students representing 17 student companies.
"At FedEx, we define Access as the greater ability to connect with products, companies, ideas and each other. We believe that Access can fuel prosperity and spur innovation. The FedEx Access Award underscores FedEx commitment to inspire the entrepreneurs of tomorrow with the knowledge and ability to open doors and leverage resources to overcome barriers and change what's possible", said David L. Cunningham, president, FedEx Express Asia Pacific. "This year, I am particularly impressed with the students' understanding of Access and their ability to incorporate Access in their business model to impact nations, economies and people."
The competition is part of Junior Achievement's annual celebration of the accomplishments of JA Company Program® students, ages 15-19. This is the third year the competition took place in the Asia Pacific region. During participation in JA Company Program, students start and run their own businesses with support from volunteers from their local business community. They develop and market a product or service with the goal of realizing a profit for their shareholders. During the 2011-2012 school year, more than 355,000 students participated in this program globally.
To be eligible for the FedEx Access Award, a student company must be one of the 17 finalists selected to compete at the Asia Pacific JA Student Company of the Year Competition. The JA student company that best demonstrates a comprehensive understanding of global access takes top honors.