FedEx Thailand Bags Award for Strong Workplace Culture for Third Consecutive Year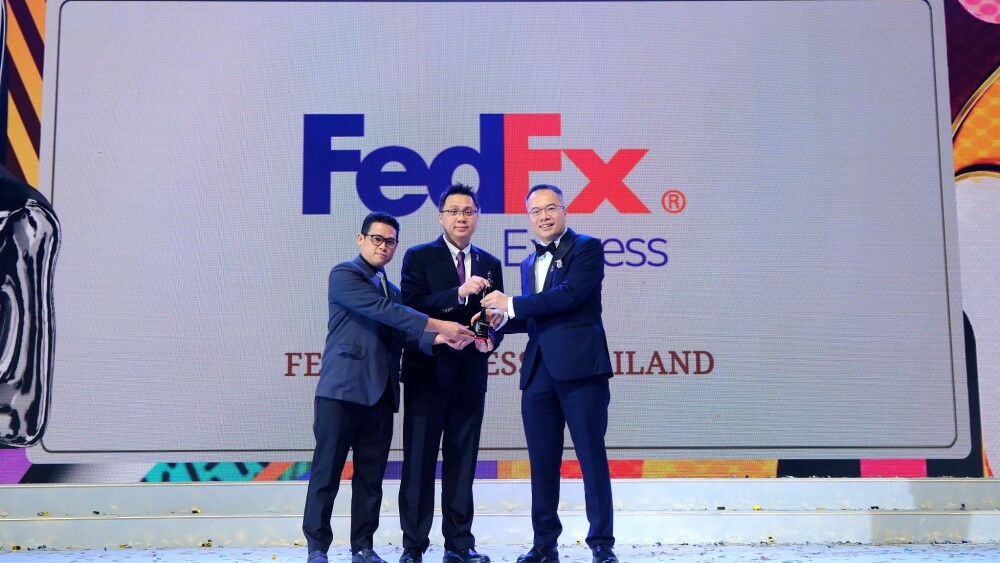 Bangkok, THAILAND, October 11, 2023 – FedEx Express (FedEx), a subsidiary of FedEx Corp. (NYSE: FDX) and one of the world's largest express transportation companies, was recognized as the 'Best Companies to Work for in Asia in 2023' for the third year in a row by HR Asia. FedEx was awarded for exemplary human resource management practices and strong corporate culture that drives high employee engagement.
FedEx achieved an outstanding 100 percent completion rate from its employees in the Total Engagement Assessment Model (TEAM) survey, which covers a wide range of topics, providing valuable insights into employee expectations and the overall work experience.
In 2023, FedEx introduced a range of programs to support employees in their journey to spread their wings in the workplace. These include online courses for learning and development, as well as mentorship from leaders to facilitate career growth. Through local community programs, the company enables team members to see their impact through environmental and restoration activities that include protection of Thailand's coastal areas and natural heritage, recycling waste for use as refused derived fuel, and promoting sustainability awareness among Thai youth.
"Team members at FedEx are our greatest assets, and it is our culture that is the cornerstone of our business. We are committed to creating an environment where we take care of each other, commit to do good while at the same time drive business results," said Tien-Long Woon, managing director of FedEx Express Thailand and Malaysia. "This award is a testament to the collective efforts of our talented teams and their contributions to creating a workplace where team members are inspired to create what's next for our customers, build vibrant communities and create a sustainable future."
HR Asia, Asia's authoritative publication for Human Resource professionals, in conjunction with Business Media International, has been running the TEAM survey for nearly a decade. This survey has grown to become one of the largest employee engagement surveys across Asia today. At present, it has surpassed 1.5 million participants in major Asian markets such as Cambodia, China, Hong Kong, Indonesia, Korea, Malaysia, Philippines, Singapore, Thailand, Taiwan, India and Vietnam.