FedEx Supports Social Needs of Marginalized Youth Through Outdoor Program in Japan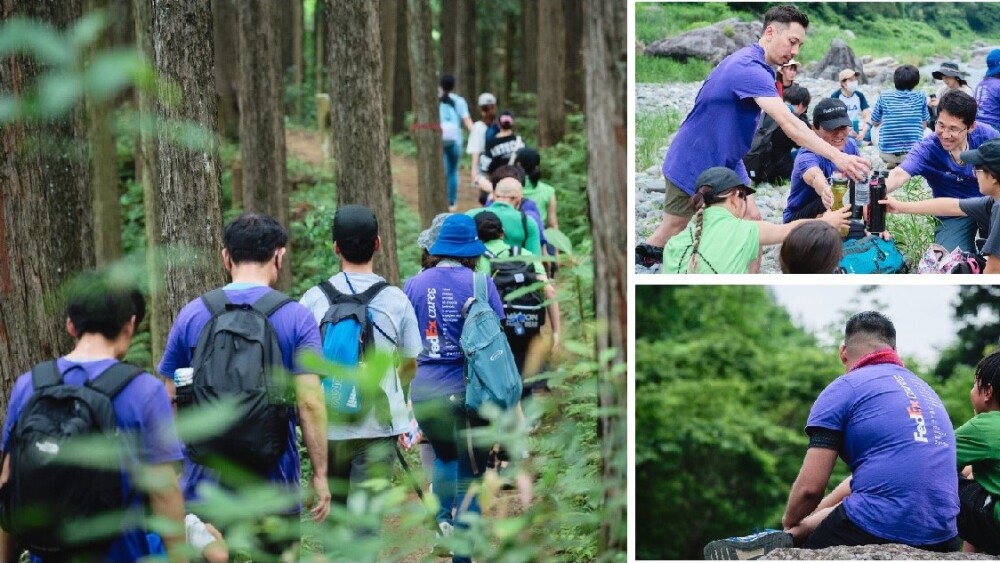 TOKYO, Japan, July 12, 2023 – FedEx Express (FedEx), a subsidiary of FedEx Corp. (NYSE: FDX) and one of the world's largest express transportation companies, collaborated with local non-profit Mirai no Mori on the arrangement of a Back to Nature program for marginalized youth from care homes in Tokyo.
19 FedEx volunteers acted as role models for 24 children, engaging in various outdoor activities including hiking in Mitake in western Tokyo, participating in team games, and collecting garbage along the riverbank. The volunteers also shared their knowledge on the importance of conservation and ways to lead a more sustainable lifestyle.
"At FedEx, we are committed to Delivering for Good in local communities. Supporting the social and economic needs of our communities including youth education and promoting sustainability are at the forefront of our FedEx Cares initiatives in Japan," said Kei Alan Kubota, Managing Director, FedEx Express Japan. "This program provides vast learning opportunities for children while offering our team members a chance to volunteer and deliver a positive experience. By supporting children from disadvantaged communities, we are delivering on our purpose to connect people and possibilities."
In Japan, about 23,000 children in Japan live in care homes[1]. The Back to Nature program is designed to provide empowering experiences and learning opportunities for these children through outdoor activities including hiking, forestry skills, and rafting. These activities aim to equip the children with essential life skills, so that they can become independent and navigate life on their own as soon as they leave the care system at the age of eighteen, as they graduate from high school.
The initiative is part of the FedEx Cares global community engagement program. To learn more about FedEx Cares initiatives across Asia Pacific, Middle East, and Africa, read here.
[1] Japan Children and Families Agency