FedEx Employees Create Impact by Planting Trees to Preserve Thailand's Natural Heritage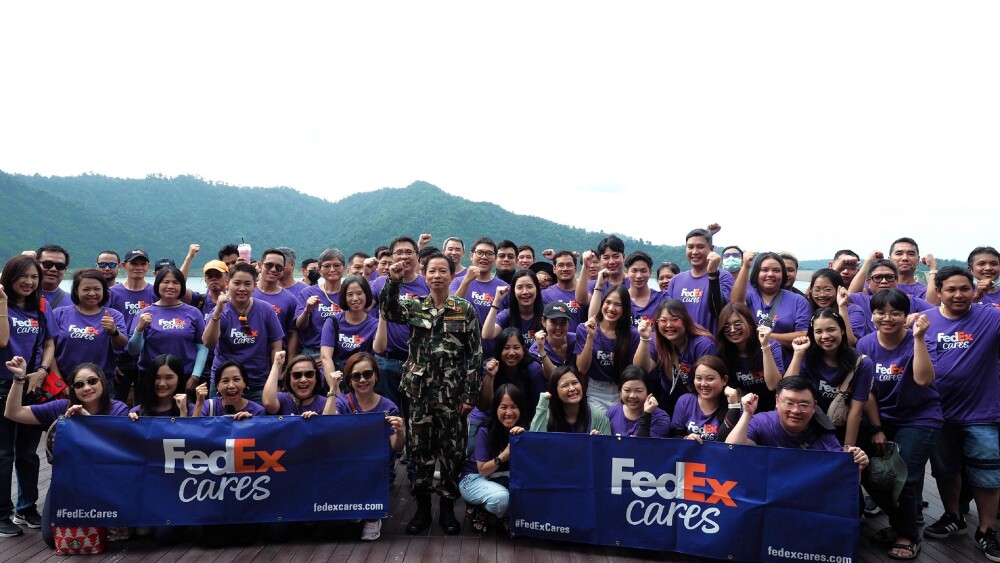 Bangkok, THAILAND, Sep 28, 2023 – FedEx Express (FedEx), a subsidiary of FedEx Corp. (NYSE: FDX) and one of the world's largest express transportation companies, collaborated with Khao Yai National Park, to plant 140 trees in Khun Dan Prakarn Chon Dam in Nakhon Nayok province. More than 75 FedEx volunteers took part in this reforestation effort.
"At FedEx, we are committed to connecting customers in Thailand with possibilities around the world in responsible and resourceful ways, while creating a better world by supporting efforts to preserve the environment," explained Tien-Long Woon, managing director, FedEx Thailand and Malaysia. "Through this program, our team members have learnt to appreciate the intricate ecosystem and the importance of conservation."
The tree-planting activity is part of the company's culture where FedEx team members give back to their communities through service programs around the world, along with its global community engagement initiative FedEx Cares.