FedEx Forms Alliance to Support Thai Businesses in Tapping Cross-Border Trade Opportunities
Offering a 20% shipping discount to dtac and True members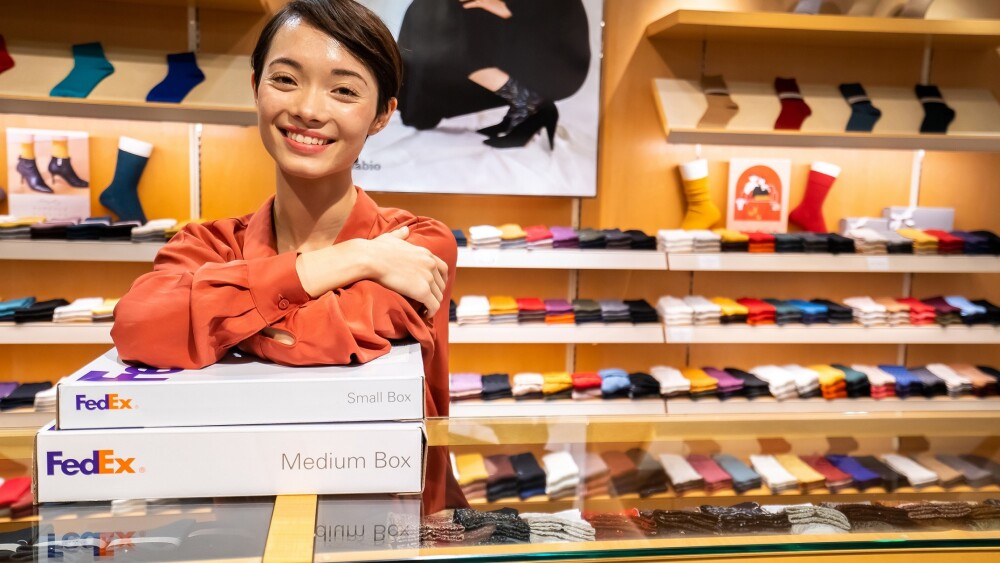 Bangkok, THAILAND – April 25, 2023 — FedEx Express (FedEx), a subsidiary of FedEx Corp. (NYSE: FDX) and one of the world's largest express transportation companies, announced an alliance with True Corporation to provide competitive cross-border e-commerce logistics services for local businesses, small and medium-sized enterprises and individual shippers, as well as assist Thai customers in tapping overseas export markets.
Through the alliance, FedEx is providing a 20% discount off shipping rates to all True Corporation members who ship with FedEx in 2023.[1] The discount is applicable to a wide variety of services including FedEx International Priority® Express, FedEx International Priority®, and FedEx International Priority®, allowing Thai businesses to enjoy fast and affordable international logistics solutions. 'dtac reward' members can find more information on the promotion here, and 'TrueYou' members here.
True Corporation is one of Thailand's top telecommunications companies serving private and corporate customers. The company has launched a loyalty program called 'dtac reward' and 'True You' that offers exclusive discounts and experiences to their members.
FedEx recently celebrated its 50th birthday and continues to expand its logistics solutions to help Thai businesses connect with overseas markets. This includes an international e-commerce shipping service, FedEx® International Connect Plus (FICP), that combines competitive delivery speed with attractive prices ensuring most shipments are delivered within 1 to 3 business days[2] within AMEA[3]. In addition, offering consumers the option to choose where and when their shipments are delivered with FedEx® Delivery Manager International, enables more control and convenience for their deliveries.
For more information about shipping benefits for customers visit dtac and True.
About FedEx Express
FedEx Express is one of the world's largest express transportation companies, providing fast and reliable delivery to more than 220 countries and territories. FedEx Express uses a global air-and-ground network to speed delivery of time-sensitive shipments by a definite time and date.
[1] Terms and conditions apply.
[2] Terms and conditions apply – visit fedex.com for full details of our service
[3] FICP is currently available in 14 AMEA markets which include Australia, Hong Kong SAR, India, Indonesia, Japan, Mainland China, Malaysia, New Zealand, Singapore, South Korea, Taiwan, the Philippines, Thailand and Vietnam.