FedEx Express Collaborates with World Vision Foundation to Support Local Communities in Thailand

FedEx Thailand Team Members Devote Time to Refurbish a School in Phetchaburi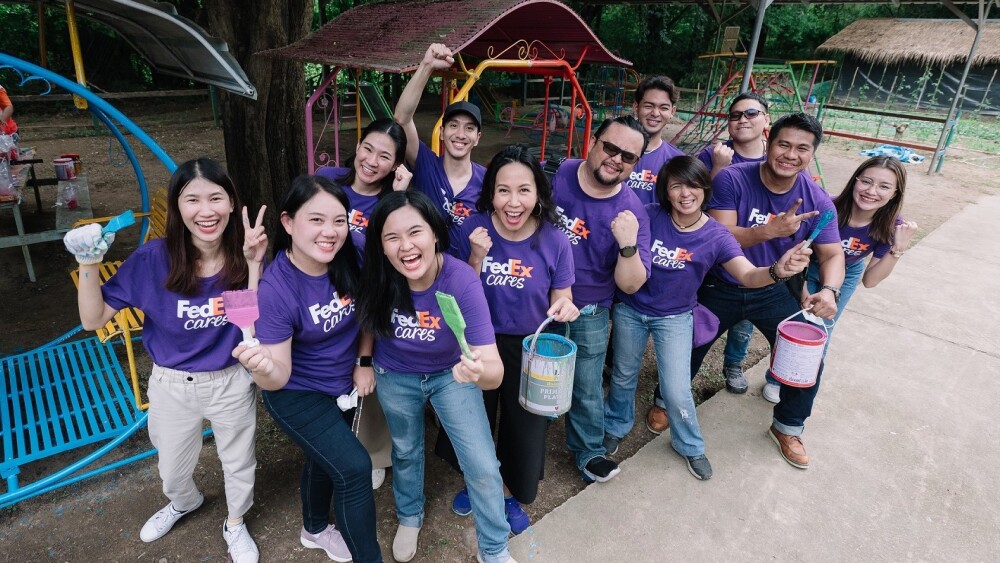 Bangkok – 1 August 2022 – FedEx Express, a subsidiary of FedEx Corp. (NYSE: FDX) and one of the world's largest express transportation companies, recently collaborated with the World Vision Foundation of Thailand to support a local community giving activity in Phetchaburi, Thailand.
As part of the global FedEx Cares program, team members from FedEx Thailand and the World Vision Foundation came together to refurbish Ban Huai Kwang Jing School and build sustainable farms, including mushroom and vegetable plantation beds, to benefit over 176 students and teachers. This activity is part of several that FedEx is conducting to commemorate its 40 years presence in Thailand.
"FedEx Cares demonstrates our continued dedication and contribution towards our local communities. Through collaboration with leading social organisations like the World Vision Foundation of Thailand, we are delighted to support initiatives that make a difference," said Woon Tien Long, managing director, Operations, FedEx Express Thailand.
"Our team members are passionate about contributing, and the FedEx Cares program gives them the opportunity to volunteer their time to refurbish school premises, providing students with a clean and healthy environment to pursue their education," he added.
"World Vision is working closely with different stakeholders to help ensure children are protected and cared for with their basic needs, like having conducive learning spaces. We are grateful for this association with a like-minded organisation like FedEx as together, we can realise the mission of building sustainable communities," said Meliza Soleta Aberin, Resources Development Director of The World Vision Foundation of Thailand
FedEx Cares is the company's community engagement program with a goal to positively impact 50 million people worldwide before its 50th anniversary in 2023. Along with connecting people and possibilities, FedEx aims to make the world a better place through in-kind shipping, charitable giving, and volunteering its time, expertise, and resources to wherever is needed. Earlier this year, FedEx also introduced its first ever zero-tailpipe emissions electric vehicles for use in Thailand, enhancing its ability to operate more sustainably.
###
About World Vision Foundation of Thailand
World Vision Foundation of Thailand is part of World Vision International, a global partnership with over 36,000 staff operating in nearly 100 countries. We are a Christian, humanitarian, development and advocacy organisation. World Vision Foundation of Thailand operates in 22 area programmes across 46 provinces in the country. Our focus is on supporting vulnerable children, families, and communities – regardless of race, language or religion – to overcome poverty and injustice. We are committed to collaborating with government and non-government organisations and community leaders to bring life transformation and sustainable well-being to vulnerable children, families, and communities.
For more information about us, please call 02-022-9200 or visit https://www.worldvision.or.th/
About FedEx Express
FedEx Express is one of the world's largest express transportation companies, providing fast and reliable delivery to more than 220 countries and territories. FedEx Express uses a global air-and-ground network to speed delivery of time-sensitive shipments, by a definite time and date.
For further information, please contact:
Napat Shimada, Webershandwick Thailand
(66) 2-343-6183, Mobile: (66) 89-450-0225
Email: NShimada@webershandwick.com